Online casino games NJ are just one click away, but picking the right platform or mobile app to play them is essential. Whether you want to win big with low-house edge casino games New Jersey or have fun playing some free casino games – on this page you'll find reliable resources and tips.
Table Of Contents
What Online Casino Games NJ Can You Play?
It's hard to come up with a list of the best online casino games NJ, as every player has particular preferences. Maybe you want to pick a game that has an advantageous minimum bet or go for online casino games with maximum payouts. Regardless of the criteria, the top casinos in New Jersey have a vast library of games that will make it easier for you to find something to your liking.
From online slots to table games and bingo, you can play them all for free. Of course, by signing up and eventually making a deposit, you can also play for real money. Let's talk more about the most common online casino games NJ you're bound to find on every platform and what they have to offer.
Slots Online Casino Games NJ
Online Slots are among the most popular online casino games NJ. That's thanks to their unmatched variety, special features, and generally high payouts. What differentiates them from the classic slots you encounter in land-based casinos is the number of reels and the multiple special symbols that can enhance your winnings. For instance, scatter symbols can unlock free spins, while wild symbols allow you to create winning combinations.
Moreover, the themes of these online casino games NJ have come a long way from their classic fruit-themed days. Their impeccable graphics and sound effects can result in an immersive gambling experience. Besides that, they approach different stories and themes from various industries, such as movies, music, or pop culture. Here are the types of slots you can find in the NJ casino games portfolio: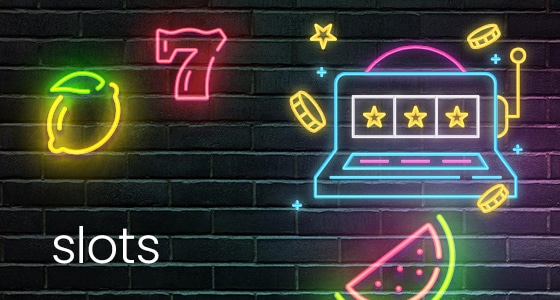 Best NJ Casinos Where You Can Play Online Slots
Operators in New Jersey make available countless slots in their casino games portfolios. Plus, given their dizzying array of themes, it's impossible to get bored. Besides, on these platforms, you'll find online casino games NJ from top-tier iGaming providers. The list includes NetEnt, IGT, Bally, WMS Gaming, Evolution Gaming, and Red Tiger. So, take a look at the online casinos that battle one another in terms of slots count in New Jersey:
NJ casinos slots count
BetMGM Online Casino – Over 2000 slots (average RTP 89.00%)
Golden Nugget Online Casino– Over 1000 slots (average RTP 93-97.00%)
Caesars Online Casino – Over 1000 slots (average RTP 92-97.00%)
Unibet Online Casino – Around 700 (average RTP 97.45%)
Hard Rock Online Casino – Around 600 (average RTP 96.50%)
The most popular NJ Online Slots
Although your options are numberless, few slots stood the test of time. That's grace to unique themes that never go out. So, if you like adventures, NetEnt's "Gonzo's Quest" is for you. Alternatively, you can embark on a journey to find the "Divine Fortune" or meet "Cleopatra" in ancient Egypt. You can find even more in the operators' NJ casino games portfolios. But below you have the most popular slots the world has ever known:
Popular Slots in NJ
Starburst (NetEnt) – available at Party Casino, Mohegan Sun, Caesars, and Golden Nugget
Divine Fortune (NetEnt) – available at Mohegan Sun, Ocean Casino, Caesars, and BetMGM
Wheel of Fortune Megaways (IGT) – available at Party Casino, Caesars, Golden Nugget, Borgata, and 888 Casino
Siberian Storm (IGT) – available at Golden Nugget, Borgata, Virgin Casino, BetMGM, Mohegan Sun, Caesars, and Virgin Casino
Gonzo's Quest (NetEnt) – available at Caesars, BetMGM, Mohegan Sun, Borgata, Golden Nugget, Ocean Casino, Virgin Casino, and 888 Casino.
These online casino games NJ are popular due to the fact that they offer progressive jackpots. The catch to these jackpots is that they increase with each bet players make and not win. Like this, you can enjoy some genuine slot action as you know you're gambling for something ever-growing! You can find this kind of NJ online casino games on the casino's websites. Specifically, either in the slots section or in a separate jackpot slots section.
Table Games
This section can prove to be the real gem of the operator's casino games New Jersey. That's because it includes several games with different rules and concepts which never let you get bored. Besides that, depending on your to-go casino, you can enjoy a myriad of other variations. So, you have more to explore than the classic versions or the table games. Below, you can see some of the table games you can find among the NJ casino games. Generally, you can play them for real money, but also as free casino games online.
Blackjack
Roulette
Poker
Baccarat
Craps
Blackjack
These casino games New Jersey are played by a plethora of bettors in the state. Even so, online Blackjack remains the most popular one, both land-based and virtually. This is due to the simplicity and overall atmosphere of the game. Specifically, your goal is to beat the dealer by having a higher total, without exceeding 21. You must be the master of your cards and aim at striking a "Blackjack" or natural at all costs. That's because it ensures you an almost guaranteed success.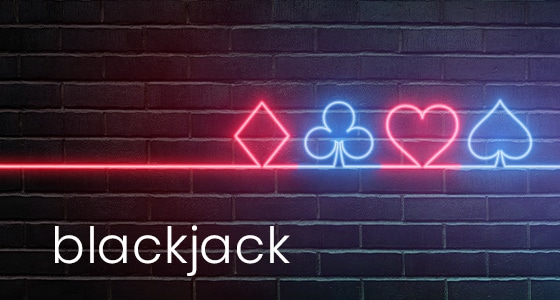 Roulette
Online Roulette is in second place in terms of popularity among the NJ online casino games. In this case, what makes it exciting is the number of different bets you can take. You can bet on odd or even numbers, on a whole row of numbers, and much more. Besides, it is completely based on luck, so the thrill of never knowing where the ball will land next is unparalleled. This game has a dizzying array of variants, including American, French, and European Roulette. Plus, you'll be delighted to know that you can try out their free casino games online options.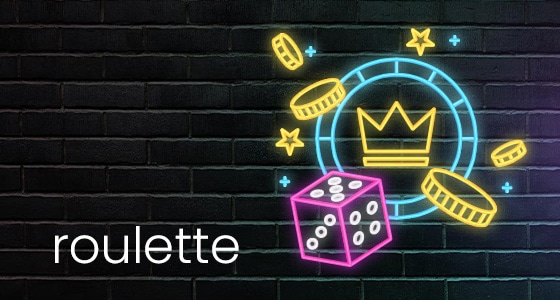 Poker
Finally, it's safe to say that Poker is among the preferred online casino games NJ. With Poker Tournaments NJ going on constantly you have endless options 24/7 and the chance to win big prize pools. Besides, with the seamless poker apps, you can get a compact and dynamic poker experience on the go! Plus, you can even try out your best poker strategies on the poker free casino games online. However, before that, you need to get a better understanding of the rules, positioning, and hand rankings.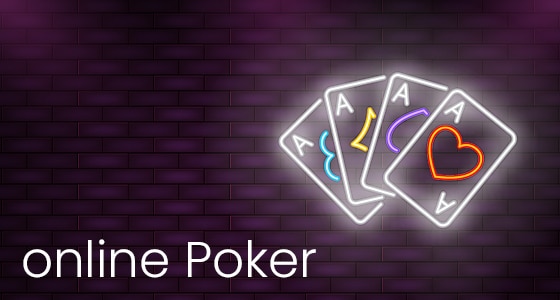 Baccarat
Online Baccarat has a very simple principle in the foreground, but it's nothing like the other NJ online casino games. Both the player and the dealer are dealt 2 face-up cards. Then, the person whose hand is closest to 9 wins. If any of the players strike a "natural", the game comes to an end, and bets are cashed out. However, you must decide on your bet before the cards are laid on the table. Usually, the most common situations in baccarat are that either the Banker of the Player wins, or there is a tie.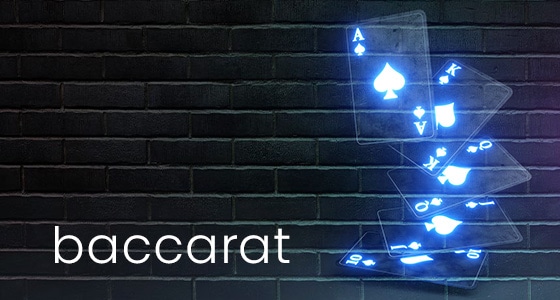 Craps
Online craps is among the NJ online casino games which involve exclusively luck. Specifically, it is a dice game in which players become the "Shooter" in rotation. Depending on the combination they land, the game can take different turns. If you strike a natural (7, 11) you win and proceed to a new round starting with the "Come-Out roll. Moreover, if you get a (4, 5, 6, 9, or 10) there are no winners. However, if you land a 2, 3, or 12, you are crapped out of the game.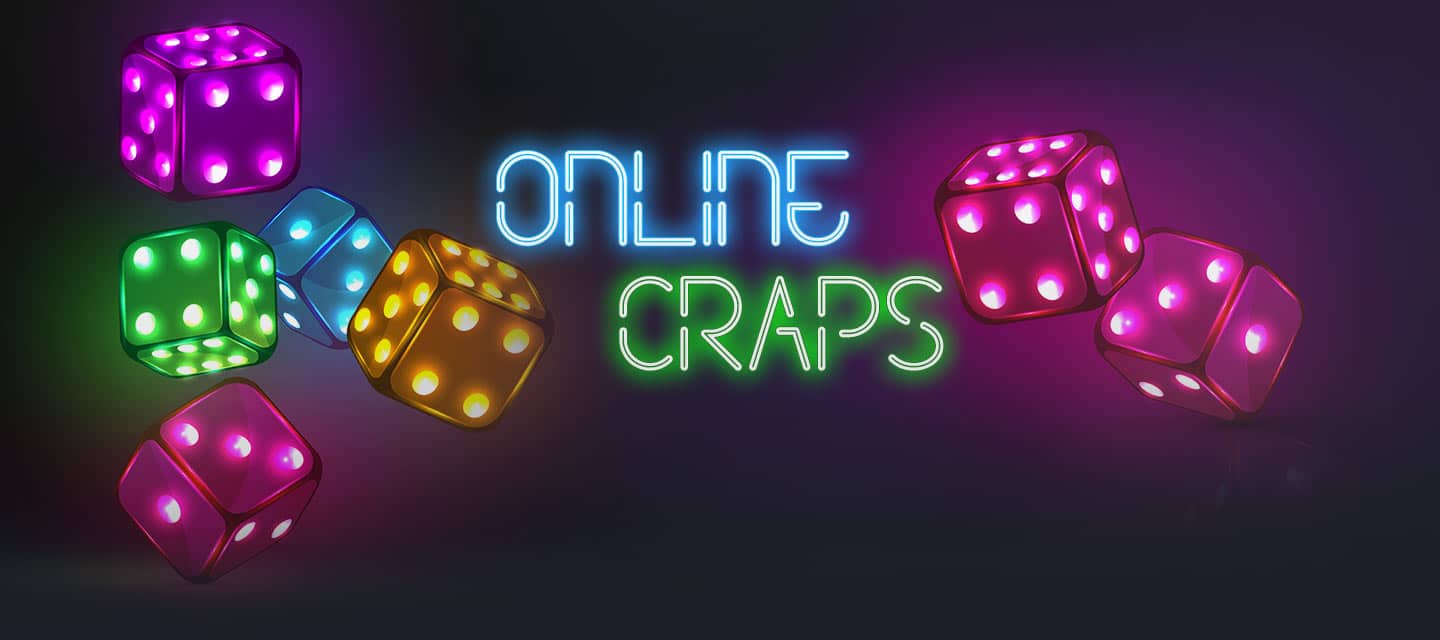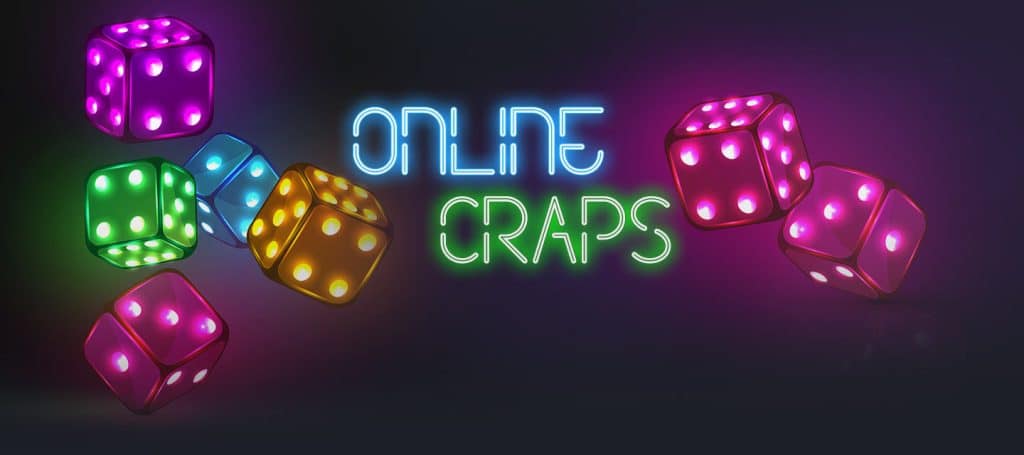 Best Online Casinos In NJ Where You Can Play Table Games
Operators in Atlantic City know the value of enjoyable table games. That's why they make them available in multiple variants. Like this, they make sure they cover the preferences of a large section of their bettors. Although all casinos put forth a large variety of NJ casino games and table games, one shines brighter than the other. So, take a look at the operators listed below and see what games they are best known for.
NJ Table Games Variations
Most New Jersey online casinos feature the standard version of these online casino games NJ. However, you can find many table game variations, with additional rules and side bets. Therefore, for some table games with a twist, check out some of the variations you can find in the NJ casino games portfolios.
Blackjack Variations: Multi-Hand, Surrender, Progressive, Zappit, Pro, Ultimate
Roulette Variations: American, European, French, 25c, Lightning, 100/1, First Person
Poker Variations: Texas Hold'em, Pai Gow, Omaha, Seven Card Stud
Baccarat Variations: Punto, Mini, Pro, Exclusive
Craps Variations: First Person, Exclusive
Live Dealer Online Casino Games NJ
Who said online casino games NJ can't offer you the glitz and adrenaline land-based casinos do? Thanks to NJ live casino games, you can play in real-time along with other bettors and a professional dealer. You can even interact with them via the live chat feature and enjoy the social component RNG-based online casino games NJ lack. Plus, thanks to the Wi-Fi stereo systems and HD camera, your experience will imitate real life almost perfectly.
Available in New Jersey since 2016, live dealer games have quickly gained momentum thanks to their greater immersion. The technology behind them is impeccable and software providers such as Ezugi and Evolution Gaming adapted the sensors and cameras to capture every angle, so you can see the roulette spinning, and the rolling of the dice, and enjoy the fun as if you were in a real NJ casino. Besides that, the experience of playing online casino games NJ is closely knit to the originals, as the rules and strategy remain unchanged. Here are some of the regular variants you can try out in NJ:
Roulette
Baccarat
Blackjack
Three Card Poker
Best Casinos in NJ Where You Can Play Live Dealer Games
New Jersey operators are no slouch when it comes to live dealer games. In recent years, they actually ramped up their live casino section, thus offering an abundance of NJ casino games. Besides that, you can even find exclusive titles which offer you an unprecedented gambling experience. It is important to know that usually, they offer all-around-the-clock live dealer action. However, there are also some games available only between certain hours. To make it easy for you, we have piled up the most popular casinos excelling in terms of live online casino games NJ.
Bingo Online Casino Games NJ
The first online casinos to launch online bingo were Virgin Casino and Tropicana. Whether you're looking for free bingo online casino games NJ or you want to buy a bingo card for as low as $1 – the virtual operators in New Jersey got you covered.
There are plenty of halls to choose from and the best NJ casinos like Borgata created slick mobile apps that allow you to play 75 and 90-ball bingo games, in addition to a full schedule of bingo programming – all without leaving the app. Besides that, other operators started to hop on the trend recently. Therefore, you can also find enticing bingo action at Scores Casino and Draftkings Casino.
Best Online Casinos In NJ Where You Can Play Bingo
Bingo took a little more time to come into view on the New Jersey gambling scene. It finally made it in 2005 and has maintained solid popularity ever since. Now, casinos continue to work toward enhancing their bingo online casino games NJ. This way, they want to ensure they meet the needs and desires of their audience. Currently, the majority NJ casino games feature mostly 75- and 90-ball games. Moreover, you can play for real money or as free casino games online. Next, we invite you to take a look at the New Jersey operators making available bingo games.
NJ bingo casinos
Slingo Online Casino Games NJ
With a mix between bingo and online slots, slingo is one of those new online casino games NJ that have taken the Garden State by storm. The gist of it is that you have to fill your card with numbers determined by a spin of the reels. To win a prize, you have to fill in the numbers in order (horizontal, vertical, or diagonal). The slingo symbols make this online casino game more exciting. For instance, wild symbols like the Joker or the Super Joker allow you to mark off any number in the column or grid.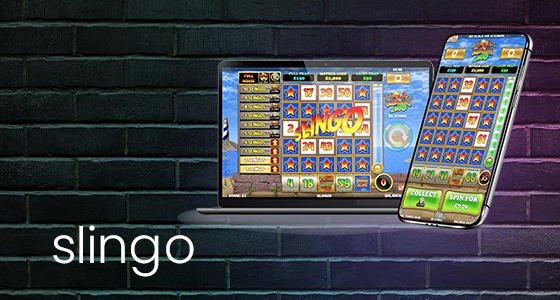 Best Online Casinos In NJ Where You Can Play Slingo
There are not many casinos making available Slingo in their casino games New Jersey portfolios. But you can be sure that the operators that have them make sure the quality is at the highest level. You have plenty of options when it comes to playing this game in NJ. Therefore, let us walk you through the most popular Slingo casinos and their games count.
NJ casinos slingo game count
Caesars – 37 Slingo online casino games NJ
Ocean Casino – 20 Slingo online casino games NJ
Golden Nugget – 26 Slingo NJ online casino games
BetMGM Casino – 48 Slingo online casino games NJ
Borgata Casino – 48 Slingo  NJ online casino games
The minimum bet starts at $0.01 and the maximum bet can go up to $378.75 on casino sites like Golden Nugget, with a maximum payout of $250,000.00. In most of the slingo variations you can land free spins and/or wild symbols, and the average RTP percentage stands at around 95.00%.
Slingo Variations
There are more than 20 versions of online slingo available today. Most of them have extra bonus rounds and symbols that can easily double the fun and your chances of winning. Slingo Fortunes gives you unlimited free spins; Slingo Showdown gives you free deals and extra spins – while Slingo XXXTreme encompasses free spins, Jokers, Super Jokers, Coins, and Devils. These online casino games NJ follow the same standard rules, but the extra symbols they offer make them unique. The most common slingo variations you can play online in New Jersey are:
Riches
Fortunes
XXXTreme
Starburst
Sweet Bonanza
Reel Extreme
Showdown
Extreme
Other Online Casino Games NJ
Some operators have more than 1000 casino games New Jersey on their platform. The variety they offer encompasses more than the games we mentioned above. Other casino games online NJ you might encounter are:
Given the immense competition between the NJ online casinos in NJ, the operators come up with exclusive games regularly. Specifically, these are titles that you'll find only on a particular platform and nowhere else. Moreover, the Jackpots have immense prize pools, even if they're fixed or progressive.
Scratchers and LuckyTap games are based on pure luck, which makes them quite fun to play. They can bring you quick profits. Also, the rules are incredibly easy, turning them into the perfect choice for both beginner and experienced bettors. We recommend Golden Nugget and BetMGM for these online casino games New Jersey, where you can play them with advantageous minimum bets, starting at $0.01.
Playing Real Money Online Casino Games NJ
Online casino games NJ has been on the Atlantic City gambling stage as early as 2013. Since then, bettors have grown more and more accustomed to online casino play. That's because it's more convenient to gamble from the comfort of your home. Besides that, it's also the fact that online casinos make available more bonuses than land-based ones. So, from a first deposit bonus to a no-deposit one or even free spins, you are bound to sizzling wins. Beware of the NJ online casino no deposit bonus in particular as it's the most advantageous offer. Moreover, make sure not to let their no-deposit bonus codes out of your sight! Before anything, remember that you must complete the wagering requirements of the bonus to cash it out. Take a look at the full list featuring the types of bonuses you can come across in New Jersey:
Types of bonuses
Playing Free Casino Games
If you're not ready to play for real money, you'd be pleased to know that most operators allow you to play free casino games online by opting for their demo version. Free casino games NJ offer unlimited play and are a great way to polish your skills and learn the rules before placing a bet for real money. However, you won't be able to claim any bonuses or withdraw your winnings. Alternatively, by playing free casino games NJ, you can build a strong strategy and apply it when you're ready to make a deposit and play for cash. Also, they're a great option to try out new free casino games online to get familiar with them. This way, you will have already mastered them by the time you decide to play for real money!
Playing Games On Online Casino Apps In NJ
Thanks to the advancement of technology, New Jersey operators have successfully made the switch to mobile phones. To explain, you can enjoy their online casino games NJ with just a few taps on your phone. Plus, given their large array of users, they have developed separate apps for iOS and Android smartphones. So, with a compact device and a stable internet collection you can access the casino games New Jersey on the go. Of course, you must be at least 21 years old and physically in the state of NJ when betting for real money.
Besides, what's convenient about the apps is that they almost fully imitate their desktop counterparts. This way, you can navigate the interface effortlessly as you are already familiar with the computer version. Moreover, some can even feature mobile-exclusive features that you cannot experience if you're tied up to a computer. NJ operators ensure you a smooth gambling experience with the sensational online casino games NJ. See below the apps powered by New Jersey's top operators and enjoy their myriad of NJ casino games:
TOP apps for online casino games NJ
Best Online Games To Play
Each game of the online casino games NJ selection has its charm, but as a player, you're bound to favoritism. Of course, the entire NJ casino game has the potential of winning you real money. However, it is more important how you want to win them. If you want to lay out your skill, blackjack, poker and craps are the way to go. But if you seek a more laid-back gambling session, luck-based casino games New Jersey are recommendable. The list includes slots, roulette, bingo and baccarat, among others. Moreover, for a slots gambling session with a twist, seek the progressive jackpots to bag some electrifying combos.
Top Online Casino Games NJ
Many astonishing NJ online casino games are waiting to be explored. Even so, just some of them maintained their popularity until this day. That's mainly thanks to the unique and action-packed gameplays that keep your eyes glued to the screen. Moreover, they are also striking due to their outstanding RTP and payout odds. So, let us walk you through some of the top choices regarding online casino games NJ. We tried to include varied titles so that you can have more types of games to choose from.
Cleopatra Slot
If you want to garner Cleopatra's ancient luxuries this slot is surely for you. The visual symbols add up nicely to the theme of the game and the accompanying sound gives it a nice finish. Besides the impressive visual experience, it also has a favorable RTP of 95.02% which places it above many other online casino games NJ.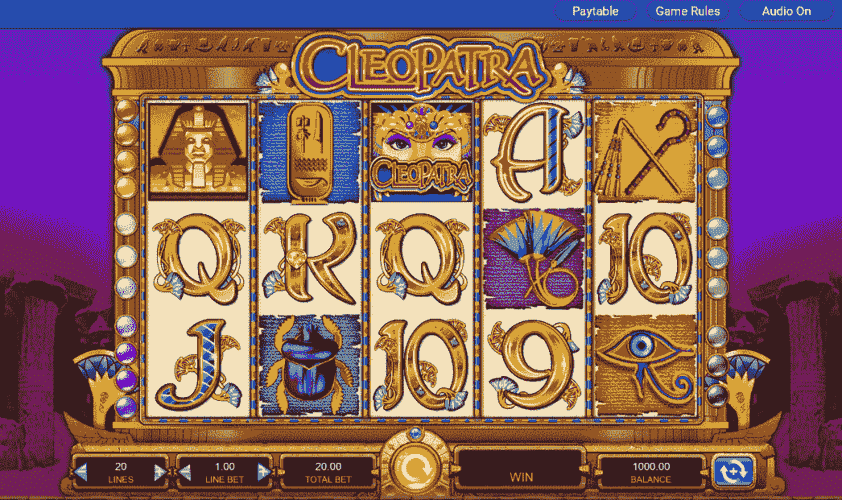 Blackjack Surrender
In this version of blackjack, you can do away in case you get a weak hand. Besides, in comparison to other online casino games NJ, this variant enables you to have a more natural growth throughout the session. At the end of the day, playing by Blackjack Surrender you may noticeably lower the house edge. More than that, the payout for a blackjack is 3:2.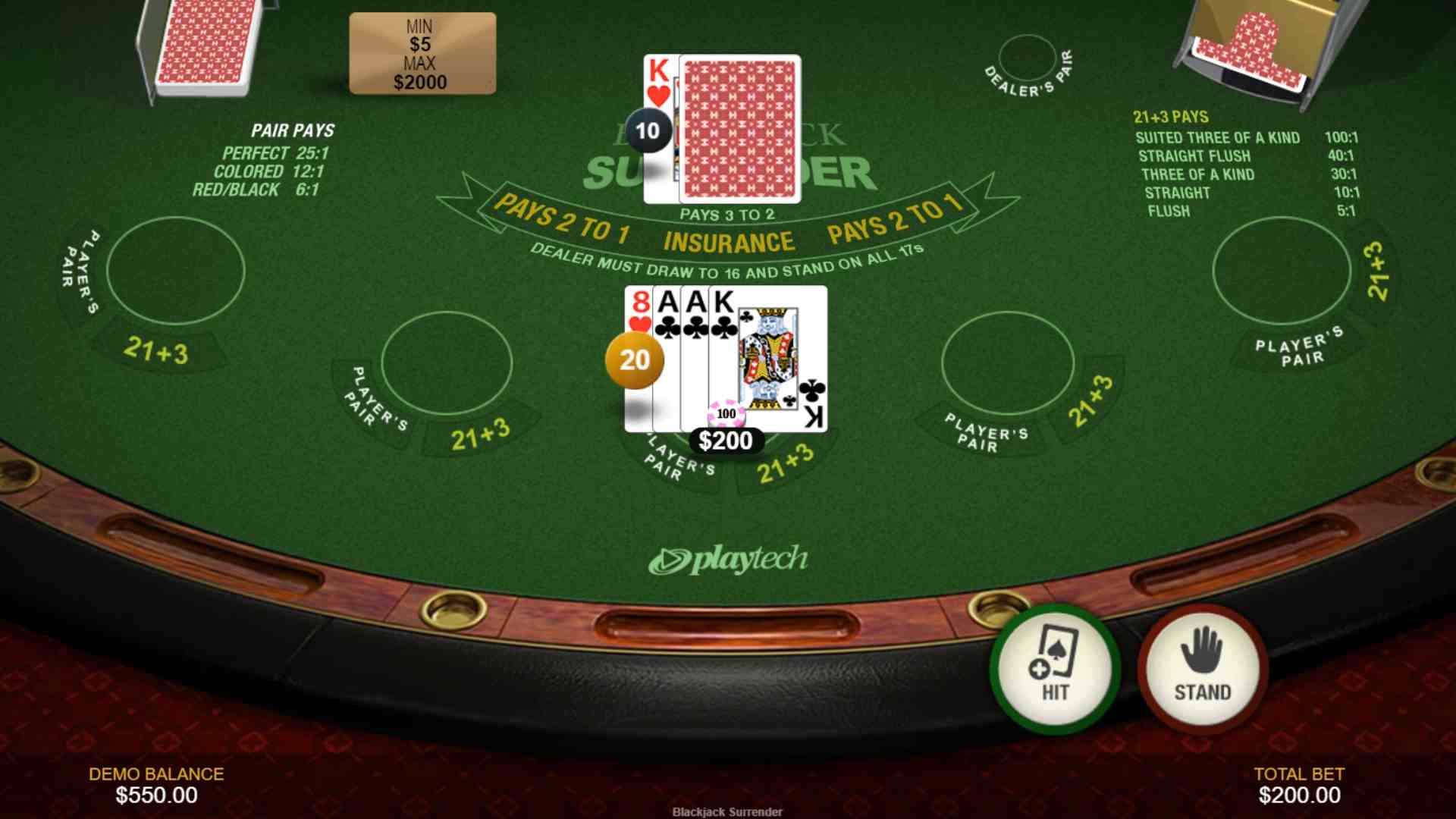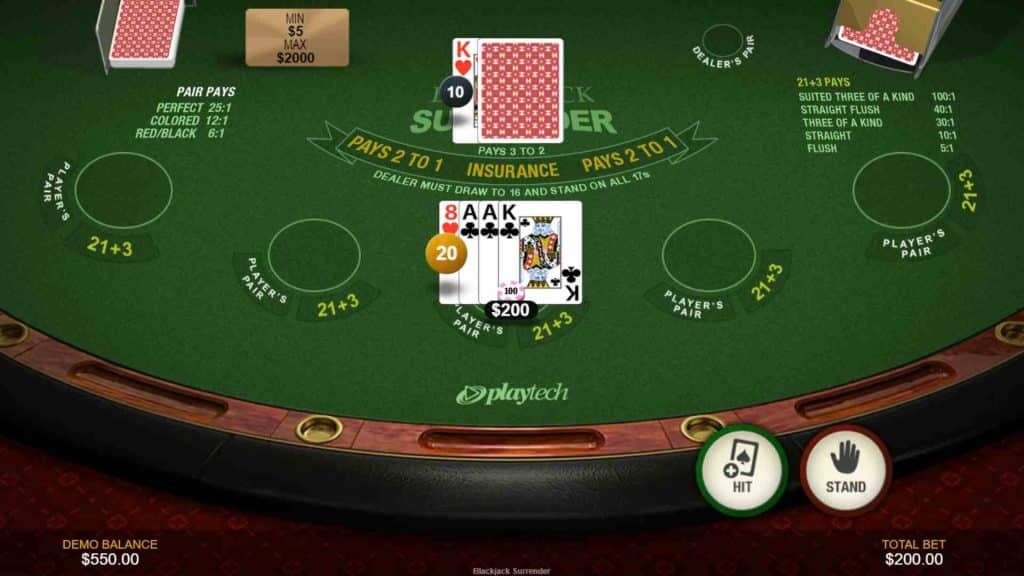 Roulette
This game is a favorite among New Jersey players. Even so, European roulette is by far the best option if you can choose. That's because it has a greater house advantage estimated at 2.7%. This aspect alone places this variant above the other acknowledged options, namely French and American roulette.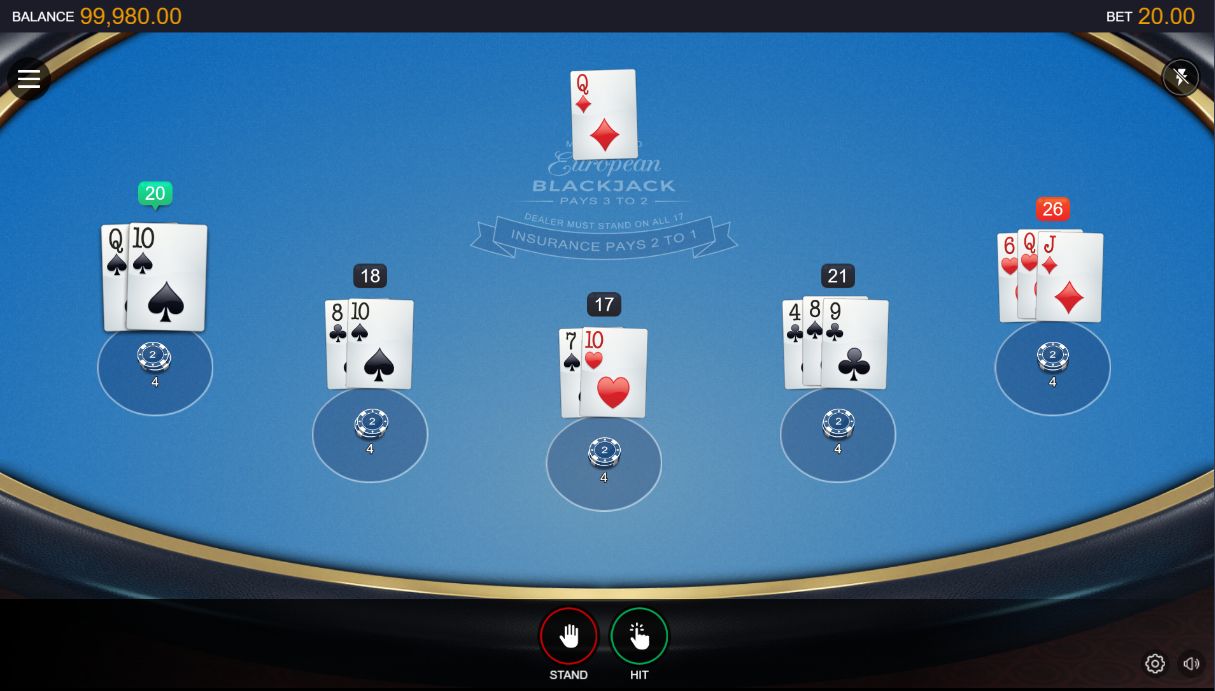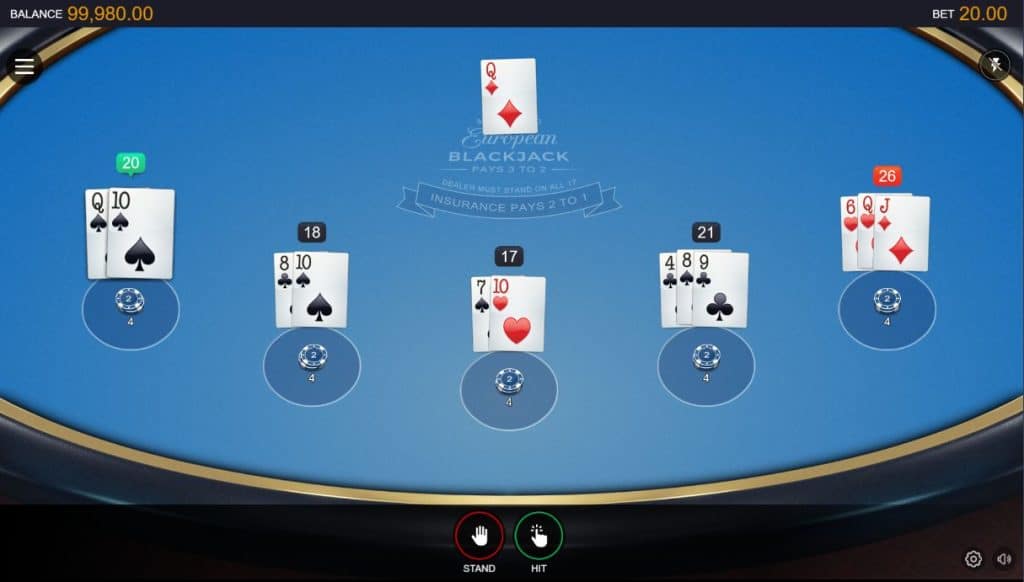 Divine Fortune Slot
When you're done exploring Ancient Egypt, it's high time we changed the scenery a little. Unlike other NJ casino games, this slot will introduce you to the fantastic world of Ancient Greek. The visual performance is peerless thanks to the fantastic creatures pertaining to the imaginary world. Besides, the potential of bagging rewarding combos is big, given the 20 paylines at stake. Moreover, the RTP is established at a favorable 96.59%.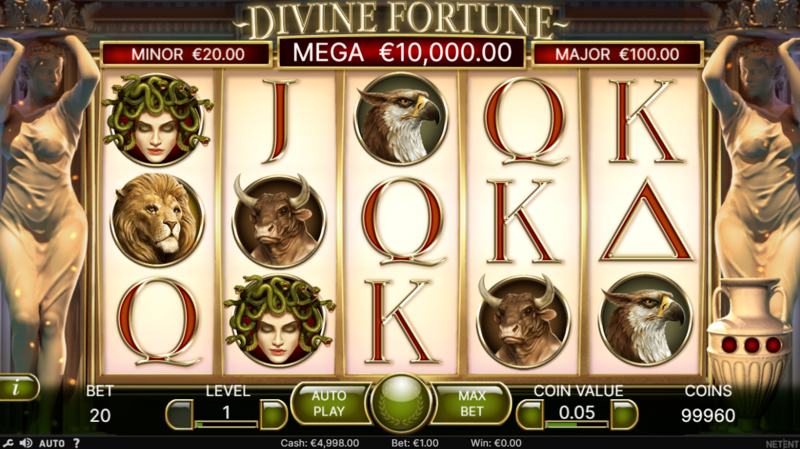 Slingo Extreme
For a unique bingo & slot experience, some Slingo Extreme may be the answer to your pleas. Let alone the visual graphics, you can boost your chances to win by buying up to 8 free additional spins. This is actually double the standard of 4 free spins. Moreover, given its extreme nature, you have the potential to win up to 500x your bet!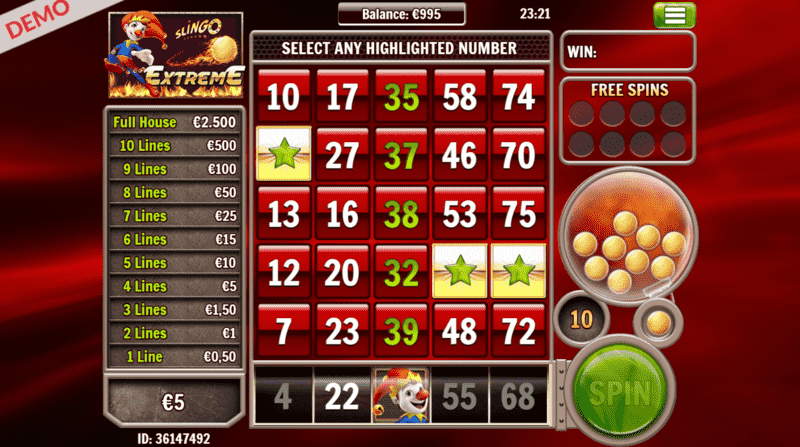 The Legalization of Online Gambling in NJ
Legalizing online gambling in New Jersey has been quite an arduous task, but thanks to Governor Chris Christie, it became a reality on February 26, 2013. This is when he signed the A2578 bill, which stated that all online casino games and poker within the state's borders would be legalized. Thus, New Jersey became the third state in the US to have legalized online gambling.
The law was unique in that it stipulated the fact that only casinos located in AC were allowed to exist in NJ. This was a strategic move that was meant to revitalize AC's struggling casino industry. The people in charge wanted to make it more convenient for the people of NJ to access their favorite gambling platforms and games. So, thanks to organizations such as the New Jersey Division of Gaming Enforcement (NJDGE), the gaming scene was changed forever.
But even for non-gamblers in New Jersey, legalizing online gambling has positively impacted their lives since the passing of the bill. For instance, there has been an increase in revenue that these establishments generated over the years. This was funneled back into public institutions such as education and the infrastructure development of the state. All in all, the Garden State is doing better than ever before now thanks to the legalization of online casinos and online casino games.
Conclusion
Online casino games NJ have had constant growth since virtual gambling was legalized in New Jersey back in 2013. The brick-and-mortar giants created a safe and professional space for betting even in the virtual realm and the competition between them has pushed them to reach new levels of excellence. Only a few clicks or taps away lays a fully immersive world where you can gamble against other players, chat with professional dealers, or play your favorite casino games New Jersey from the comfort of your home or on the go.
FAQs
What online casino games NJ can I play online for real money?
There are many NJ casino games you can play when you stop in New Jersey. The list includes slots, progressives, table games (poker, baccarat, blackjack, roulette), bingo, slingo, and craps. Besides this, you can also enjoy scratch games and casino exclusive titles.
Is it true that online casino games NJ are rigged?
All the licensed online casinos in New Jersey are regulated by The NJDGE and the outcome of every game is determined by the RNG software. Gambling online is perfectly legal and safe if you opt for a reputable platform that is fully regulated to operate online.
What online casino games NJ can I play for free?
Generally, all casino games New Jersey feature demo versions you can play for free. For your convenience, you can usually access them without having a verified user account.
Do you have to live in NJ to gamble online?
Not necessarily. But, you have to be physically located in the state of New Jersey to play casino games New Jersey for real money.
Which online casinos are legal in NJ?
The list includes some of the most renowned casino names, such as Golden Nugget Casino, Caesars Casino, BetMGM & Borgata Casino among many other verified operators.