As a gambling enthusiast, you have most probably heard about WSOP Poker NJ. World Series of Poker New Jersey is one of the greatest places to be when it comes to poker variation. Here, you can compete in tournaments against the best players in your area and become the King of Poker, yourself.
Table of Contents
WSOP NJ Key Facts
| | |
| --- | --- |
| Freeplay bonus | $50 with the first deposit of $10 or more |
| Deposit match bonus | 100% up to $1000 & freeroll tickets |
| Apps | Android, iOS, Mac & Windows |
| Latest Event | WSOP Super Circuit Online Series |
| States Available | NJ, PA, MI & NV |
| Owner | Caesars Entertainment |
| Software Provider | 888/Dragonfish |
| Licensed by | New Jersey Division of Gaming Enforcement |
WSOP NJ Promo Codes & Bonuses May 2023
WSOP is a fierce competitor in the online poker market, as it fights alongside 888 Casino NJ & Caesars. That's because it makes available multiple occasions of participating WSOP daily tournaments, besides the many WSOP poker games online. Just recently, the WSOP Online Tournament Series returned to the US for instance. However, since they value your engagement, they also put some exclusive WSOP bonuses up for grabs. The promotions vary, ranging from a no deposit bonus, to a first deposit bonus and even free spins. This is only an overview of the actual WSOP NJ portfolio as it provides constant-changing promotions to adapt to your needs. So, let us walk you through the benefits you can acquire by opening a WSOP account.
$50 Free Play
Upon opening an account, you unlock a very advantageous WSOP free bonus. Specifically, once you have completed your sign-up procedure, you'll instantly get $25 for free. This is only half of the actual WSOP bonus, the other part coming upon your first deposit. Until then, you can spend the bonus on the various WSOP poker games online in Texas Hold'Em or Omaga Formats. There are actually many more formats that you can explore, especially in Poker Tournaments NJ.
WSOP NJ Deposit Bonus – $100% Deposit Match
The real fun comes when you decide to lock your loyalty promise to WSOP by making your first deposit. Claiming this WSOP bonus feels like you catch two birds with one stone! You will instantly get the other $25, on top of the 100% deposit match, depending on the value of your deposit. This way, you will get to gamble for double the money you deposit, as the casino offers up to $1000. Besides that, neither WSOP bonuses require no deposit bonus codes, so everything is awarded on the spot.
Wagering Requirements
Moreover, you should not expect to be able to these WSOP promotions immediately, but only after completing the wagering requirements. To explain, each $1 in bonus money corresponds to 2 APPs (Action Players Points). So, you need to accumulate around 50 APPs to cash out the $25 free play bonus. A similar case is also the 100% match deposit bonus. Specifically, you must also accumulate enough APPs by playing raked hands. Besides that, you must complete the wagering requirements within 90 days. So, make sure to do your match properly before making a deposit so that you can play WSOP real money NJ smoothly.
Welcome Week Freerolls
Other than the usual new-user WSOP promotions you can get by registering, other things are waiting for you. Once you open a new WSOP account and make a $10 deposit, the casino automatically rewards you with 7 freerolls. Simply put, you can use those tickets to participate in normal and WSOP daily tournaments. The catch is that you can play WSOP online for the next 7 days, at night from 7 pm to 10 pm. More specifically, you can play on Monday, Wednesday, Friday, and Sunday from 7 pm. However, if you prefer a later hour to play WSOP games, make sure to be free on Tuesday, Thursday and Saturday from 10 pm.
WSOP Rewards Program
WSOP NJ puts great value in your engagement on its platform. Therefore, each time you decide to play WSOP real money NJ, it's an occasion to get rewarded. For this reason, this operator established the WSOP online rewards program which extends to 4 monthly levels. In the same vein, there is also a yearly level, namely a so-called Champions Club for selected players. So, to climb up the WSOP bonus ladder you only need to play WSOP poker for real cash.
Once you start doing that, your contribution will be constantly monitored and rewarded WSOP Points accordingly. For example, playing WSOP daily tournaments and normal ring WSOP poker games online will grant you 2 APPs for each $1. Earning more and more APPs will enable you to join different levels and unlock bigger and better WSOP promotions. More than that, beware that your points are only available throughout the current month. Therefore, below you have a list of the four tiers and the thresholds you need to attain to jump to the next one:
Player – 0+ APPs
Bronze – 200 APPs
Silver – 750 APPs
Elite – 1500 APPs
Champions Club – 20000 APPs
Besides that, this program is the definition of hitting two birds with one store. While aiming at gathering WSOP NJ points, you also bag Caesars Rewards points. The catch is to link your two accounts with one another to make sure it applies. Specifically, an APP at WSOP corresponds to one Tier Credit at Caesars.
WSOP NJ Software Experience
Bringing the authentic WSOP poker experience in the comfort of your phone is this casino's top priority. That's why they make available desktop and mobile software that allows you to customize your WSOP online experience. The black theme alludes to the nightlife atmosphere of New Jersey, hence bringing everyone into the mood for poker. In terms of functionality, its software is an older version powered by 888 Casino. Despite this, it still works smoothly and is almost on equal footing with Pokerstars NJ.
On another note, the operator has already made an update in this sense for WSOP MI & PA. Therefore, it is expected that WSOP New Jersey will also see an update soon. Until then, you just have to make do with the older version, which is still among the best poker sites New Jersey. Even so, there are already many features that enable you to customize your gameplay. Some of the more engaging features you'll find across the WSOP poker games online are:
Main Software Features
Table Resizing – you can adjust your table to fit your screen resolution
Cascading – you can open multiple WSOP poker tables in different tabs
Chat Disabling – you have the possibility to deactivate the chat to better concentrate on the game
User Settings – you can personalize your WSOP real money NJ or WSOP free experience. You can bring changes to the tables, sounds, alters, and even graphics. Besides, you can change your table's theme and choose a representative avatar for yourself.
How To Install The WSOP NJ Software
Installing the WSOP poker software will be done before you know it. That's because it is a very simple and intuitive process that anyone could do. So, this is what you need to do. Once the WSOP NJ download is finished, you are free to explore the digital world that this put at your disposal. Here are the steps you need to follow to install your client:
Download it from the casino's website
Select the download location and wait
Click on the icon and then "Run"
In case you are not able to find the WSOP NJ client icon on your Desktop, don't fret. You can easily find it by pressing on the "Start" menu in the bottom left part of your screen. From here, you just need to type "WSOP.exe" in the search bar and press "Find Now". Once your computer detects the WSOP Poker client, you just need to click on run. The Download Wizard will then begin your download shortly after you follow the on-screen instructions. Afterward, you will be able to see the lobby and play WSOP immediately.
WSOP NJ – Mobile App Experience
Given its ratings in the App Store, you can easily guess that the WSOP NJ app is among the best poker apps. Specifically, with a 4.1 stars rating and 10K downloads under its belt, it clearly put the competition in its place. Plus, with the WSOP app you have all-around-the-clock poker action at your disposal, no matter where you are. Furthermore, you'll be delighted to find out that it comes in separate versions, for both iOS and Android devices.
You just have to make sure you meet the system requirements, namely at least iOS 6.1 and Android 2.3. Moreover, to benefit from the entire interface of the app, including playing and carrying out transactions, you need to be physically located in NJ. Besides that, the installation of the WSOP New Jersey app is very straightforward and doable within minutes. So, to play WSOP on your mobile device, this is what you need to do:
WSOP App for Android
It is available in Google Play as well as on the WSOP online website. You just need to download the client that is specific to Android devices and run the program. After initiating the WSOP NJ download, you need to choose where you want to save the file and wait. Finally, tap on the corresponding thumbnail in your phone to start hitting the WSOP poker tables.
WSOP App for iOS & iPad
You can find it on the App Store website or by heading over to the WSOP New Jersey. After getting the required files, you can get that WSOP NJ download going. Choose a folder where you want to save your app and then follow the on-screen instructions. Afterward, you can land directly at the WSOP poker table by tapping on the app's thumbnail.
WSOP New Jersey Game Selection
WSOP is by far one of the top poker providers in NJ, so it is only natural that it makes available a dizzying array of variants. This way they make sure they cater to the needs of their large diversity of players. So, whether you're a veteran or a neophyte, at WSOP NJ you'll find tables for any level and wallet.
More than that, you can even try out some WSOP free games to get a better understanding of how it works. Plus, you can use them to try out some of your poker strategies. Even with all that, we have to admit it falls behind Pokerstars a little in this regard. However, as it shares the stage with 888 Casino, all players gather up on WSOP online for some exciting poker action! Plus, if you want to spice up your session, there are also some exotic WSOP poker variants that you can try out.
Texas Hold'em
Omaha/Omaha Hi-Lo
Stud Power/Stud Hi-Lo
Draw Games
5-Card Draw
Lowball Draw
Badugi
HORSE
WSOP Tournaments Selection
Besides the abovementioned WSOP NJ online poker variants, there are other ways of experiencing exhilarating poker action. Specifically, you can try out the WSOP daily tournaments. The list includes, of course, Sit & Go WSOP NJ online poker tournaments, as well as Multi-Table ones. Each one has a unique format of WSOP poker, but we believe you should decide this aspect for yourself. So, take a look at the rules and specifications and see what combinations you can come up with! Don't forget to do some WSOP NJ online poker tournament tracking to make sure you always stay informed!
Sit and Go WSOP tournament
This type of Poker Tournaments is also known as Single Table tournaments. It makes available all-around-the-clock WSOP NJ poker with no specific schedule. You can play this type of WSOP poker all day, without losing any time. That's because once you finalize the WSOP tournament registration process the game starts immediately. Besides that, the fast-past nature of these WSOP daily tournaments adds urgency to your game and can end in less than an hour. The buy-ins are also versatile and suitable for all pockets, thus fluctuating from $0.25, up to $2000. Plus, depending on your gambling style, you can also meddle with the game's speed.
Besides the regular Sit & Go's, for a tournament with a twist, you can try out the "Blast!" Sit N Goes. Here, 4 players are battling for a prize that is randomly established. The catch is that you will only find out WSOP New Jersey cash value after the session is over. But remember that going for buy-ins ranging from $15-$30 will ensure you big prizes and leaderboard points. However, if you want a gradual beginning, buy-ins start as low as $0.25.
Pay-outs
It goes without saying that your hard work in the New Jersey poker rooms deserves recognition. So, the better your WSOP poker skills are, the better your reward will be. So, in terms of payouts, the last three standing at the 9-Handed Sit & Go's WSOP online table are rewarded. Specifically, the 1st place winner usually gets 50%, whereas 2nd place and 3rd place get 30%, respectively 20%. On the other hand, for 6-Handed Sit & Go's, 1st place goes home with 65%. Then, the other 35% will go to the 2nd winner.
Multi-Table WSOP tournament
If you are a fan of big payouts and seek a dynamic poker experience, MTTs are clearly for you. MTTs comprise a large variation of WSOP NJ poker. The list includes freerolls, freezeouts, turbos, and pot-limit Omaha. Despite that, Texas Hold'em remains the top choice among WSOP New Jersey players. Especially with so many Texas Hold'em strategies that you can try out. What's actually different from Sit and Go's is that here, is that players fill in multiple tables. Practically, the tables will be played down to one and the player with all chips is crowned as the king of the WSOP tournament. Then, you will be able to take advantage of the weaknesses and finally swipe the chips from under their noses!
WSOP Bracelets & Gold Rings Events
Besides the WSOP daily tournaments that the operator puts forth, there are also other events to look forward to. Being the master of poker action, WSOP NJ also organizes circuits that happen throughout the whole year. So, if you're a poker aficionado, you surely know about the July WSOP Circuit 2022. In these competitions, a lot of money is put on the line, besides the WSOP gold rings at stake. Moreover, winning a WSOP poker circuit will get an entry to the Tournament of Champions for a chance at the WSOP gold bracelet.
What you should also know is that every circuit has a WSOP main event. If you take part in it, you can win colossal sums of WSOP New Jersey cash. To get a better idea the July Circuit had 1.0 Million in Guarantees up for grabs. Similarly, according to the events of the WSOP Schedule September 2022, one could have won $1.000.000 in guarantees. The World Series Of Poker 2022 was a real ride this year. However, WSOP NJ had several other events scattered around this year, the latest being WSOP Super Circuit Online Series in October.
How to Play At WSOP NJ
Before playing WSOP real money NJ, make sure you fall within the player criteria. More specifically, you must be at least 21 years old and within NJ at the time of betting. Usually, for a smooth gambling session, it's always best to create a WSOP account. The process is very straightforward, as you only need to provide some personal details to confirm your identity.
Of course, besides these details, you can set up a security question to protect your account. Then, you must agree to the T&C in order to seal your promise to WSOP NJ. Ultimately, choose one of the many deposit or no deposit bonus codes to start your gambling journey. Below you can find some of the personal data WSOP New Jersey required from your side:
First Name & Last Name
Gender, Date of Birth
Username
E-Mail Address & Password
Country of Residence, City & ZIP Code
SSN
WSOP New Jersey: Deposit & Withdrawal Methods
Be it that you engage in usual WSOP NJ games or WSOP daily tournaments, you should know how to carry out transactions. But, making deposits and requesting a withdrawal is intuitive and easy. You just need to access the "Cashier" section in your WSOP account and select your preferred method. Upon entering the amount choose whether you want to initiate a deposit or a withdrawal. Therefore, there are online, as well as in-person payment options. But remember that transactions at Cash must be initiated on the WSOP online website. Moreover, beware that not all of them are available for both deposits and withdrawals. So, take a look at the various payment methods by means of with you can fuel your WSOP poker experience.
| | | |
| --- | --- | --- |
| Payment Method | Deposit | Withdrawal |
| PayPal | ✓ | ✓ |
| Visa/Mastercard | ✓ | X |
| Play + | ✓ | ✓ |
| e-Check ACH | ✓ | ✓ |
| PayNearMe | ✓ | X |
| Cash at Cage | ✓ | ✓ |
Joint Venture – WSOP, 888/Dragonfish
WSOP online is just one part of its joint venture featuring other high-profile names. This strategic partnership also adds Caesars and 888 to the table. Specifically, Caesars Entertainment owns WSOP online, together with its WSOP New Jersey affiliation. Besides that, all face-to-face tournaments & circuits, including the World Series of Poker 2022 events, are also run by Caesars. On the other side, 888 ensures the well-functioning of the WSOP poker games online via the Dragonfish software. Therefore, this also means that the 888 game selection is synonymous with WSOP's.
WSOP NJ Safety & Licensing
Given its cross-holding with Caesars and 888, the environment provided it's more than safe. WSOP online uses SSL encryption powered by Caesars Entertainment, thus guaranteeing the safety of your data. In terms of licensing, WSOP operates legally under the standards of the New Jersey Department of Gaming Enforcement. Since 2013, WSOP NJ has been smoothly providing services to players across 4 states.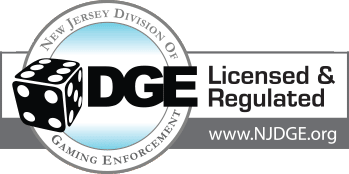 Responsible Gambling at WSOP NJ
Enjoying WSOP New Jersey poker as a form of entertainment is this operator's main concern. For this reason, it came up with a complex policy to make you avoid excesses. Specifically, it brings forth a series of measures by means of which they advocate for moderation when playing WSOP poker. Besides that, considering its joint venture with Caesars, 888/Dragonfish, it's a given that they put together only verified and efficient means of prevention. Therefore, the most important imposable measures are the following:
Setting Limits
Playing WSOP real money NJ is fun, but you always need to know where to stop. Therefore, WSOP NJ offers you the possibility to set limits on your playing time, deposits, losses, and buy-ins. This way, a healthy gambling time is set without going over the edge.
Self-Exclusion
If you think you play WSOP too excessively, you can always file a request for self-exclusion. Practically, you are blocked from accessing the WSOP online website.
Cooling-Off
On the other hand, if you don't want to make such a drastic move, you can take a break from WSOP poker. You can do that over periods starting from 1-5 months by contacting a casino's representative.
Customer Support at WSOP NJ
This casino knows the value of keeping a close connection with its bettors. Therefore, it makes available several means of contact including chat, phone number, and email. This way, they ensure its players enjoy only the smoothest gambling experience. So, if you ever encounter problems while navigating the WSOP online site, its staff is more than happy to assist you. However, before contacting the staff you can check out the FAQ section. It is very complex and covers a lot of subjects. So, it is very likely that it can solve your problem, at least partly. Below you have the three possibilities for contacting the WSOP New Jersey:
E-Mail: njsupport@WSOP.com – 72h answer time
Phone: 1-855-218-6235
Live Chat – Daily between 3 PM to 11 PM
Pros & Cons Of Playing At WSOP NJ
WSOP New Jersey is without a doubt one of the top poker providers across the US. That's not only thanks to the WSOP poker games online per se, but also to the way they make them available to the public. More specifically, they organize both online and in-person WSOP poker events that keep bettors constantly on their feet. Hence, we mean the circuits where you can take part in the WSOP mainevent to put your hands on some WSOP bracelets.
Not to mention the WSOP app which allows 24/7 dynamic poker action on the go. Nonetheless, even for the best operators in the US, there is always room for improvement. So, you've probably already guessed that this includes the software, which is quite below the standard. Next, we are going to walk you through the pros & cons list our team has compiled. This way, you can decide whether WSOP NJ is for you or not.
License from Caesars Entertainment
Occasions to win WSOP bracelets during circuits & tournaments
Enticing new-user WSOP bonuses (with or without WSOP NJ promo code)
A dizzying array of WSOP daily tournaments
Plenty of payments methods available
Satisfactory customer support
Outside state restriction for WSOP poker games online
Only available in NJ, PA, MI & NV
WSOP NJ Overview
WSOP casino NJ laid its foundation in 1970. This was at the time when people would go to the Horseshoe Casino. There, about thirty poker enthusiasts gathered around the very few poker tables, not realizing that history was being written. Everything started taking shape when Benny Binion invited his friends to an organized poker tournament in Reno. This was referred to as the Texas Gamblers Reunion, which later came to be the World Series of Poker. More importantly, it was virtually held in Las Vegas, ever since. This way, it managed to propagate throughout Europe and many US states, materializing as WSOP NJ online poker. Now, it is a globally-recognized brand for its WSOP poker events. Bettors have the opportunity to participate in circuits and win WSOP bracelets in the WSOP mainevent.
Conclusion
WSOP Poker NJ is one of the most sought attractions in New Garden State. That is only natural, thinking about the unique characteristic of each poker game. Moreover, the fact that they can be combined within many WSOP NJ tournaments gives it more dynamism. So, are you ready for the authentic World Series of Poker New Jersey experience? Head over to the website or just download World Series of Poker on your phone and let the fun begin!
FAQ
Do I have to Pre-Register to play in WSOP?
It is not mandatory to do so in order to play at WSOP New Jersey. You can simply register before the start of the WSOP tournament or even after depending on its specifications.
How much does it cost to enter a WSOP poker tournament?
Depending on the type of tournament you want to go for, the price ranges from $400 to $250.000.
Will I earn Caesars Rewards Credits while I play at WSOP NJ?
Since Caesars Entertainment owns WSOP online, the points you earn on WSOP are also available as Caesars Rewards Credits. You only have to link your two accounts so that the connection is established and the promotions apply. However, bear in mind that WSOP Single Table Satellites won't earn you any Caesars Rewards Credits.
Do I need a Caesars Rewards Card for Tournament Play?
Yes, absolutely. A Caesars Rewards Card is indispensable if you want to engage in any Tournament Play. To get one, you need to visit one of their properties and present a valid Photo ID. Alternatively, you can initiate this process on the website.
How old do I have to be to play at WSOP New Jersey?
The New Jersey state regulations provide that you must be at least 21 years old to play WSOP for real money. Besides, unless you are within the state, you won't be able to bet.
People Also Ask – WSOP NJ
This section is for the ones that seek more information that goes beyond the FAQ section. For this reason, we thought that a more explanatory section would be beneficial. The catch is that those are questions collected from fellow WSOP NJ players using the Google snippet. So, let's take a look at what more you can find out about WSOP New Jersey.
Where can I watch WSOP 2023?
You can now watch all of the World Series Of Poker 2022 events on CBS Sports Network. This is a rather recent feature WSOP has implemented starting 21st July 2022. Ever since the channel has been featuring countless hours of WSOP mainevent and non-main event action. Moreover, it is available on Paramount +. This joint collaboration with CBS Sports Network comes after a 19-year-long partnership with ESPN. Besides that, you can also enjoy live WSOP NJ action by signing up for the PokerGo subscription service.