Prepaid Card casinos have never been more popular! To ensure that you'll have the best time playing your favorite games, you have to make sure that you choose a payment method that is safe and secure. Lucky for you, though, as we are prepared to take you through the best guide about prepaid card casinos, shedding light on the best options available for players in NJ. Enough talk – let's get to it.
Prepaid Card Casinos – Table of Contents
Best Prepaid Card Casinos in New Jersey
New Jersey's online casinos as well as prepaid card casinos have recognized the preference of players for convenient payment methods. Moreover, many online casinos in the area have introduced prepaid card options to give their players flexibility and safety when depositing money online.
We will take you through the best prepaid casinos in the state, offering you the option to choose the best site that suits your needs. Let's see what are the best casinos that accept prepaid visa cards and so much more!
BetMGM
The BetMGM Play+ Card is a prepaid card available through BetMGM Sportsbook and Casino, even on the BetMGM App. It actually acts like a financial go-between, just as PayPal casinos. Users have full control over how much money they load onto the card, with no credit approval necessary. There are no fees for adding funds on BetMGM Online Casino NJ, although ATM fees apply for withdrawals.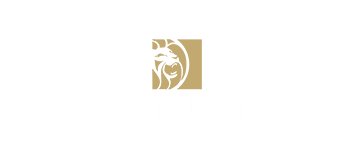 Borgata
Borgata Online Casino NJ is another prominent player in the New Jersey online casino scene. The ease of use and high acceptance rate of the Borgata prepaid card is one of its strongest assets. Not only that – but Borgata has also partnered up with Discover to provide a prepaid card option that can be used only on its website or Borgata Casino app as well as any location that accepts Discover cards.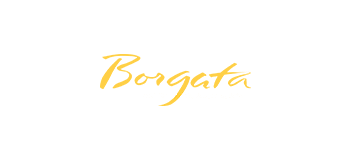 Caesars
Caesars Palace Casino NJ is synonymous with quality and reliability. The CaesarsCasino.com prepaid card is a convenient way to manage your gaming funds. With quick deposits and withdrawals, this prepaid card offers players peace of mind, ensuring a smooth gaming experience, even on the Caesars Casino app. FanDuel
Of course, FanDuel Casino NJ offers prepaid cards for the players in NJ area! The Fanduel prepaid card is easy to use and will help you deposit money at a giant in the sports betting and online casino industry. Secure and efficient transactions have never been this easy to make and you can also use this method on the Fanduel app.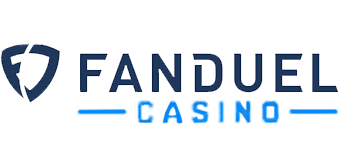 DraftKings
Daily fantasy sports and sports betting are two factors that make DraftKings Casino NJ one of the most popular websites in the NJ area! Plus, the DraftKings prepaid card is another option for players looking for seamless transactions. This prepaid card is widely accepted and allows players to manage their gaming funds effectively, even on the DraftKings Casino app.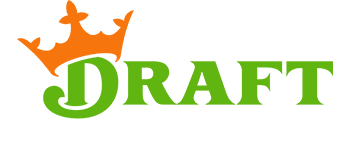 Unibet
Unibet Casino NJ is an international gaming company, that offers a prepaid card option for its New Jersey players. The Unibet prepaid card is a reliable choice for those looking for secure payment methods. With its user-friendly interface, this operator makes online gambling even more convenient on the Unibet app. Golden Nugget
Golden Nugget Casino NJ stands as a well-regarded online casino within New Jersey. Renowned for its impressive approval rates, the Golden Nugget prepaid card enjoys significant popularity among players. Boasting no monthly or sign-up fees, and offering elevated deposit limits for VIPs, the Golden Nugget prepaid card represents an excellent choice for those engaging in online gambling, on the Golden Nugget app included.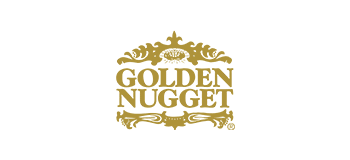 PokerStars
PokerStars Casino NJ, known for its online poker offerings, also provides a prepaid card option for its casino players. The PokerStars Play+ Card allows for efficient deposits and withdrawals. With its ease of use and the opportunity to earn cashback on reloads, this prepaid card is a great addition to the PokerStars experience. As if it was not easy enough, you can also employ this option on the PokerStars Casino app.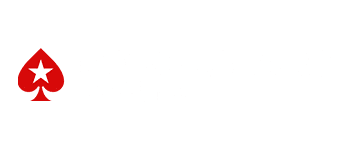 Resorts
Resorts Online Casino NJ is a well-established name in the casino industry that makes available the ResortsCard. This prepaid card allows for instant deposits and withdrawals, making it a favorite among online casino players. With no fees or specific requirements, this operator provides a hassle-free gaming experience on the Resorts Casino app, as well. BetRivers
BetRivers Casino NJ, a prominent player in the online gambling industry, offers its prepaid card option. With this card, players can enjoy smooth transactions on the BetRivers platform. The BetRivers prepaid card is designed to meet the needs of online gamblers in New Jersey, including the ones wagering on the BetRivers app.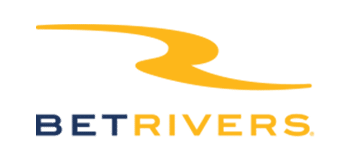 What is a Prepaid Card?
Prepaid cards, akin to traditional debit or credit cards, are a secure and reliable means of making deposits and withdrawals at online casinos. Available in both physical and digital forms, these cards have gained popularity among New Jersey players. Ok, this payment method is not as widely known as others such as classic cards or e-wallets, but they're one of the most safe options out there. Prepaid cards are a valuable addition to the world of online gaming, that's for sure! There are also casinos that accept prepaid visa cards, just so you know!
Moreover, users load a specific amount of cash into their card, and this balance can then be used for various transactions at their favorite online casino. Think of a digital wallet that can be reloaded when you need it. It's a convenient way to manage your finances, especially when you engage in online gaming. Online casinos that accept prepaid mastercard offer you the safety necessary to play without stress!
What is a Physical Prepaid Card Good For?
Physical prepaid cards in New Jersey are highly versatile and serve multiple purposes. They are commonly used for loading funds onto online casino sites, making point-of-sale purchases wherever Discover Cards are accepted, and facilitating ATM withdrawals across the United States. Prepaid cardholders also gain access to a user-friendly web portal that allows transfers via Visa, MasterCard, and ACH, in addition to providing account histories and valuable FAQs. The convenience of mobile accessibility further enhances the overall experience.
Can You Use a Prepaid Card for Online Gambling?
Using prepaid cards for online gambling in New Jersey is possible, but it varies depending on the casino and the type of prepaid card you possess. Each prepaid card provider and online casino may have specific regulations regarding payment methods, so always verify the available options before registering.
Furthermore, online casinos that accept prepaid cards understand the significance of supplying quite a few price techniques to cater to the various wishes of their players. Prepaid playing cards have gained traction in recent years because of their convenience, security, and high reputation costs. However, it is essential to apprehend that no longer all prepaid cards are created the same, and their suitability for online playing can also fluctuate. Let's discover some key concerns while using prepaid cards for online gambling:
Types of Prepaid Cards
Prepaid cards come in various forms, each offering unique features tailored to different needs. Whether you're looking for anonymity, budget control, or a universally accepted payment method, there's a prepaid card that fits the bill. Let's delve into the specific types to help you make an informed choice.
Prepaid PayPal Card
PayPal is a widely recognized and trusted digital payment platform. Their prepaid card option is a fantastic choice for online gamblers who want a secure and efficient method for managing their funds. The prepaid PayPal card provides ease of use and is widely accepted at various New Jersey online casinos.
Venmo Prepaid Card
There's no way you haven't heard of Venmo! It's one of the most popular apps and an easy way to transfer money between friends and family! And guess what – they also offer a prepaid card! The Venmo prepaid card is a great, suitable choice for online gaming. It's easily one of the best prepaid card for online gambling
PayPal Prepaid Visa
PayPal's prepaid Visa card is a versatile option for online gamblers. As a widely accepted payment method, you can use it at numerous Visa Casinos. This card offers a simple and secure way to manage your gaming funds.
Casino Prepaid Mastercard
Several New Jersey online casinos offer their prepaid Mastercard options. Also, these cards are designed to cater to the specific needs of online gamblers. You need to also know that Mastercard Casinos provide a secure and efficient way to make deposits and withdrawals at your favorite gaming operators, taking your casino gambling to the next level. You can find online casinos that accept prepaid Mastercard in NJ! 
American Express Prepaid Debit Card
American Express is a renowned name in the financial industry. The American Express prepaid debit card is an option for those who prefer this brand. Although not as widely accepted as other prepaid cards, this option is still suitable for online gambling at select New Jersey casinos. Therefore, the American Express pre paid debit card is the way to go when choosing a prepaid card!
Paysafe Prepaid Card
The Paysafe prepaid card is a versatile choice for online gambling. It is accepted at numerous New Jersey online casinos, providing a secure and convenient payment method. The Paysafe prepaid card is a trusted option for managing your gaming funds and is also one of the best prepaid card for online gambling.
Neteller Prepaid Card
Neteller is a well-established e-wallet service that also offers a prepaid card. The Neteller prepaid card is a reliable choice for online gamblers, as it allows for seamless transactions at various New Jersey online casinos. If you're already using Neteller, this card can simplify your gaming experience.
How to Sign Up at Prepaid Card Casinos
Do you want to sign up at a prepaid card casino? You are in luck because it involves a pretty straightforward process. Why? Because these casinos understand the importance of user-friendly interfaces that will make it easier for players to create accounts. Here's the perfect guide that will help you get started:
Step By Step Instructions On How To Register At Prepaid Card Casinos
Navigate to the "Cashier" Section
Select the casino's Prepaid Card option
Complete the Enrollment Process
Load Your Prepaid Card
Done! You will soon receive your physical card.
How to Deposit Funds at Prepaid Card Casinos
Depositing funds at prepaid card casinos is a straightforward process. After all, these online gambling operators want to make the best experience possible for its users. If you want to start playing your favorite games right now at a professional NJ casino, you have to deposit funds using your prepaid card and these instructions:
Step By Step Instructions On How To Deposit Funds at Prepaid Card Casinos
Log In to Your Casino Account 
Navigate to the "Cashier" Section
Choose the "Deposit" Option
Select Your Prepaid Card
Enter the Deposit Amount
Confirm the transaction
Therefore, prepaid cards are one of the most popular choices when we talk about deposit and withdrawal methods. They're easy to use, have a high acceptance rate and they're really secure. You won't have to stress about the safety of your funds when you're using prepaid card casinos. Make a quick deposit with your prepaid card and dive into the exciting world of online gambling.
How To Withdraw Funds from Prepaid Card Casinos
Withdrawing your winnings from prepaid card casinos is a simple process, ensuring that you can access your funds when you're ready. Here's how you can withdraw your winnings using your prepaid card:
Step By Step InstructionsOn How To Withdraw Funds From Prepaid Card Casinos
Log In to Your Casino Account
Navigate to the "Cashier" Section
Choose the "Withdraw" Option
Select Your Prepaid Card 
Enter the Withdrawal Amoun
Confirm the Transaction
Wait for Processing
Always remember that while most prepaid cards offer quick withdrawals, some casinos may provide alternative withdrawal methods if you prefer a faster payout.
Pros & Cons of Using Prepaid Cards
Okay, let's hit the brakes a little, as prepaid cards come with a lot of pros, but also some cons that we need to mention here. Remember – it's crucial to consider all these factors when deciding if prepaid cards are the best way for you to deposit funds.
Player Identity Protection
Quick Deposits and Withdrawals
Potential Additional Fees
Verification Process Required
Nevertheless, if you have a clear understanding of the pros and cons of using prepaid cards for online gambling, you can make an informed decision based on your gaming preferences and priorities.
Are There Any Fees Associated with Prepaid Card Casinos?
Prepaid card casinos in New Jersey typically do not impose fees on players for using the prepaid card deposit option.
However, some prepaid card casinos can also price nominal expenses for offerings inclusive of alternative cards or ATM withdrawals in the United States. Also, there are instances where the casino will absorb these prices for its VIP gamers. The table beneath provides a top-level view of prepaid card casinos in New Jersey and whether they impose associated expenses for prepaid card transactions:
| | | | |
| --- | --- | --- | --- |
| Prepaid Casino | Deposit | Withdrawal | Associated Fees (Yes/No) |
| BetMGM | No | Yes | No |
| Borgata | No | Yes | No |
| Caesars | No | Yes | No |
| FanDuel | No | Yes | No |
| DraftKings | No | Yes | No |
| Unibet | No | Yes | No |
| Golden Nugget | No | Yes | No |
| PokerStars | No | Yes | No |
| Resorts | No | Yes | No |
| BetRivers | No | Yes | No |
Please note that the information provided in the table is subject to change, and it's advisable to check with the respective casinos for the most up-to-date details on fees associated with prepaid card transactions.
Acceptance Rates for Online Casinos That Accept Prepaid Cards
Speaking from our experience, prepaid card transactions have one of the highest success rates among all deposit methods used in NJ online casinos. This option is especially appealing for players who have faced challenges when attempting transactions with Visa/MasterCard and ACH.
However, the only minor downside is that the deposit process involves an additional step. Players first need to load funds onto the card and then transfer them to the site, but this extra step typically takes just a few seconds. While there are some deposit limits, they are quite accommodating.
For example, new users at Golden Nugget Casino have the following limits:
Daily limit: $2,000
Weekly limit: $4,500
Monthly limit: $10,000
It's worth mentioning that VIP members enjoy higher limits, with the potential to deposit up to $70,000 per month and maintain a maximum card balance of $100,000.
How To Cancel a Transaction at Prepaid Card Casinos
One of the advantages of prepaid cards is the flexibility they offer. You can cancel a prepaid card transaction if needed without significant restrictions. Here's how:
Step By Step Instructions On How To Cancel a Prepaid Card
Contact the Issuer's Customer Support
Inform Them of Your Intention
Ask About Associated Fees
Follow the Issuer's Guidelines
How To Choose From The Best Prepaid Card Casinos
It's a full process, let us tell you that. You need to understand that when selecting a prepaid card casino in NJ you need to consider some crucial factors in order to make your casino experience stand out.
Licensing and Regulation
Ensure that the prepaid card casino is licensed and regulated by the New Jersey Division of Gaming Enforcement. This regulatory body ensures that the casino operates fairly and transparently, providing a safe environment for players.
Reputation
Research the casino's reputation and read reviews from other players. Trustworthy casinos have a history of fair play, timely payouts, and excellent customer service.
Security and Privacy
You need to make sure that the casino has all the safety measures in order! Your personal and financial information needs protection. There's no other way around it. When engaging in online gambling, your security and privacy are of the utmost importance!
Game Library
Evaluate the variety and quality of games offered by the casino. A diverse game library ensures that you'll have access to your favorite games and new titles to explore.
Bonuses and Promotions
Consider the casino's bonus offerings, including welcome bonuses, promotions, and loyalty programs. These incentives can enhance your gaming experience and provide additional value.
Mobile Compatibility
If you prefer to play on mobile devices, ensure that the casino's website or app is compatible with your smartphone or tablet. Mobile gaming offers flexibility and convenience.
Responsible Gambling
Check if the casino promotes responsible gambling practices. The list includes, such as deposit limits and self-exclusion options, are essential for maintaining a healthy gaming experience.
Are Casinos That Take Prepaid Cards Legit?
The legitimacy of casinos that accept prepaid cards is a crucial concern for online gamblers. It's vital to ensure that you're playing on a platform that offers secure transactions and fair gaming practices. Here's why casinos accepting prepaid cards are considered legitimate:
Regulatory Oversight
Remember – in NJ, online casinos are subject to a strict regulatory oversight provided by the New Jersey Divison of Gaming Enforcement (NJDGE). Moreover, this regulatory body ensures that every gambling operator has everything in order and operates in correlation with the rules and regulations of the state.
Encryption and Security Measures
Respected online casinos, including those that accept prepaid cards, place a premium on player security. They employ cutting-edge encryption technologies to shield your personal and financial data, assuring the protection of your information and ensuring a secure gaming experience.
Fair Gaming Practices
The casino that you choose to play at should have a random number generator in place. Why? Because you need to ensure that all online casino games are unbiased and you have the same chance of winning as the other person.
Trusted Payment Options
Casinos that accept prepaid cards are recognized for providing secure online casino payment methods to their players. Furthermore, by offering prepaid cards as a payment method, these casinos aim to enhance the convenience and security of financial transactions.
History of Prepaid Cards
The telecom industry recognized the potential of prepaid cards in the 1990s and began to implement them on a large scale. This marked a significant expansion of prepaid cards beyond telecommunications and into various sectors, including the casino industry. Prepaid cards gained popularity as a versatile and secure method for making deposits at online casinos, meeting the changing needs of players in the digital age.
Conclusion
Prepaid card casinos in New Jersey provide a handy and stable way to wager online. Because of their excessive recognition costs, sort of card types, and safety capabilities, prepaid cards have grown to be a relied-on choice for game enthusiasts in the country. Therefore, this article has furnished a comprehensive examination of prepaid card casinos, assisting you in mastering how to use them, their benefits and downsides, and the many kinds of prepaid cards to be had.
However, while delving into the realm of online gambling, it's crucial to select casinos that match your preferences and priorities. Seek out trustworthy, regulated platforms that place a strong emphasis on security and fair gameplay. By opting for well-informed decisions, you can elevate your online gambling adventure and savor the full spectrum of excitement that New Jersey's casinos provide.
FAQ
Can you use a prepaid card at the casinos in NJ?
Yes, you can use prepaid cards at online casinos in New Jersey. Many New Jersey online casinos accept prepaid cards as a secure and convenient payment method.
Why make transactions at online casinos that accept prepaid cards?
Making transactions at online casinos that accept prepaid cards offers various benefits, including high acceptance rates, security, controlled spending, and quick deposits and withdrawals. Prepaid cards provide a hassle-free way to manage your gaming funds.
What are the real money casinos that accept prepaid cards in NJ?
BetMGM, Borgata, Caesars, FanDuel, DraftKings, Unibet, Golden Nugget, PokerStars, Resorts, and BetRivers are some of the real money casinos that accept prepaid cards in NJ.
Does the prepaid card have an expiration date?
They do, actually. You can find the date printed on the card.
Can you gamble with a prepaid Visa card?
Yes, you can gamble with a prepaid Visa card at online casinos in New Jersey. Prepaid Visa cards are widely accepted and offer a secure and efficient payment method for online gambling.