If you're new to this game and you're looking to play craps, keep on reading. This online craps guide will take you through its history and teach you all of the craps rules shortly. We also have tips and tricks on how to win at craps and we thoroughly researched every possible craps betting strategy out there. It's all fun and games, but to understand this one, we need to go back to the beginning. 
Craps Online Guide Table Of Contents
Best Online Craps Promotions in New Jersey June 2023
To drive bettors to take up the online craps road, more and more operators put bonuses on the line.  Like this, they get to grow their ever-growing communities, while you grow your chances to win big. You will find varied promotions, but you should first look out for a no-deposit bonus. However, a first deposit bonus is also a very convenient deal. That's mainly because you get to play for more money than you initially deposited. Besides this, some casinos still offer free spins as part of their offer. So, below you can find some of the best craps casino bonuses. See which one appeals to you the most and start shooting craps at once!
| Craps Casino | Craps Bonus |
| --- | --- |
| Draftkings | $2000 Deposit Match |
| Virgin | Up to $100 Real Cash Back |
| Party | 100% Welcome Bonus Up To $500 |
| Borgata | 100% Deposit Match Up to $1000 + $20 Free |
| BetMGM | 100 % Match Deposit Up to $1000 + $25 |
| Scores | $25 No Deposit Sign-Up Bonus |
| Bally | Up to $100 Risk-Free Play |
| Pala | $25 Casino Bonus |
Online Craps Overview
Online craps is a fast-paced and action-packed game where the main attraction of the craps table is the dice. Moreover, it is also a game of intuition, as you basically bet on the numbers you expect to roll. Craps online revolves around a myriad of betting options. However, the main craps bets you should keep in mind are the "pass line" and "don't pass line" bets.
Of course, you'll need time before you internalize them completely. But, step-by-step learning of the craps system will surely bring you to the understanding level crave. Generally, many scenarios can occur during a craps game online, but there are the 3 most common ones. Plus every round ends when the Shooter rolls a 7 – the Magic Number, or the Point Number. But before starting fresh with a new Come Out roll, remember there are lots of different bets that you can place, during the round.
Natural – the sum makes up a 7 or 11, meaning that you win and a new round begins with the Come-Out roll
Point: if you roll a 4, 5, 6, 8, 9, or 10, the number rolled becomes a Point Number, meaning that there's no winner or loser and the "On" button is placed in it.
Craps – when you get 2, 3, or 12 you strike Crap Out, meaning all bets lose, with two exceptions: the Don't Pass bets and those placed on these three numbers.
How to Play Online Craps
Although there's not much to the crap's rules, there are still some facts you should be aware of. All you have at your disposal is the craps table, the dice, and the chips you are going to use to place your bets. The catch is that each player takes turns, thus becoming the shooter and having the chance to roll the dice. From there, you must take into consideration the numbers you roll so that you can see what to do next. Depending on the combinations you land, you can change the trajectory of your craps strategy. To explain better, we have gathered up some indicative steps. This way, you can have an idea of how online craps real money usually takes place.
Find a craps casino of your liking – explore the list of casinos making available both online craps real money and free online craps
Set up an account – to enjoy all the benefits online craps comes with, it's recommendable that you register
Open a craps table – Explore your option and then decide whether you want to launch a normal or online live craps table
Select your stake – Before placing your bet, see which level may give you an advantage
All craps games begin with a wager – Select the denomination of the chips you would like to put on the line and choose your bet. If the "off" button is visible, you have the opportunity to wager on the Come-Out Roll
Roll the dice – See whether you strike a "natural", a "point" or "craps" so that you can see what you should do next
Keep shooting until someone rolls a "Point" (4, 5, 6, 8, 9, or 10) or 7
Claim your winnings
Online Craps RTP Rate
RTP stands for Return to Player, and it serves as an imaginary percentage that indicates how much the casino expects you to win out of a hundred bets. So, if you were to play a hundred rounds of Craps, the winners would take home a certain percentage, while the house would take the rest. This is referred to as the House Edge, and it is always entangled with the RTP rate.
The RTP rate for most Online Craps games is of 98.64% approximately. So, for every $100 bet on Craps, the casino expects you to earn at least $98.64. The remaining $1.36 goes to the house, or the dealer in this case.
You should always choose the games with the highest RTP and the lowest House Edge. While this is an imaginary number that is not indicative of how many matches you'll win, it is still worth looking into as it can help maximize your betting odds.
Online Craps Basics – Best Betting Options
When you play online craps, you can place the bet before the Come Out roll and after the point is set. However, in reality there you have a lot of craps bets to choose from. Opting for one bet option over the other can irreversibly change the outcome of your craps game. So, you must know how each functions so that you won't get crapped out. This way you can make the most out of your craps betting strategy. We have piled up some of the most common craps game bets alongside their characteristics. Since they are the easiest, they are just perfect for beginners!
PASS LINE – You make this bet before the Come Out roll and you win if the Shooter strikes a 7 or 11. If a 2, 3, or 12 come out, you lose.
DON'T PASS – Also placed before the Come Out roll, this bet is a winner in case the Shooter rolls a 2 or 3. If they hit a 7 or 11, you lose. But in case the dice rolls a 12, you get your bet value back and this move is called a Push.
COME – You make your bet after the Come Out roll settles a Point Number (4, 5, 6, 8, 9, or 10). You win the craps game if the Shooter rolls a 4, 5, 6, 8, 9, or 10 twice before rolling a 7. Otherwise, you lose.
DON'T COME – Just like the Come bet, you place your wager after the Come Out roll sets the Point Number. If the Shooter rolls a 4, 5, 6, 8, 9, or 10 twice before a 7, you lose. And if 7 is rolled first, you win.
HARD WAYS (4, 6, 8, 10) – You win if you roll the exact pair of numbers making up a 4 (2-2), a 6 (3-3), an 8 (4-4) or a 10 (5-5). The payout is 7:1 for Hard 4 and 10, whereas it pays 9:1 for Hard 6 and 8.
Advanced Craps Bets
If you're a newbie, we recommend you stick to the basic ones, to play craps online for fun in New Jersey. But, the most experienced players of online craps can resort to less ordinary craps bets. The list includes Lay Bets, Field, Any Craps, Aces, Yo/Eleven, and so on. So, to make the most out of your craps game online, you have to consider the following types of bets:
PLACE BETS – You win the craps game if you land the number you have picked in advance before you roll a 7.
Buy Bets – They are similar to place bets, with the exception that they provide truecraps odds
Lay Bets – You choose a number and bet that it is going to be rolled after a 7
Horn Bets – You will bet that the sum of your next craps wager is going to be 2, 3, 11, or 12. Landing a combination and making up other numbers on the craps table will crap you out instantly.
Yo Eleven – You bet that the next number you land on the craps table is going to be 11
Field Bet – It is a wager that you will land a 2, 3, 4, 9, 10, 11 or 12
Snake Eyes – A bet that requires you to land a 1-1 combination, which visually looks like two snake eyes
Boxcars – A type of craps online bet that demands that you land a 6-6 combination
Licensed New Jersey Craps Casinos 2023
When you want to play online craps, the first step is to choose a licensed craps casino. This will give you a safe, secure, and fair NJ online craps game session. At the moment, there are several licensed New Jersey online casinos providing craps. The catch is that you don't only need to play online craps real money. Operators also make available free online craps or online live craps to make your gambling session of soon as possible. Craps games do not have many variants, but they are surely worth trying out. Therefore, below you can find a list of the most renowned casinos in crap shooting:
DraftKings Casino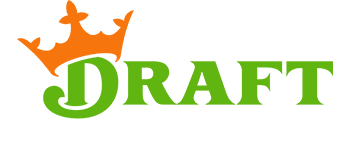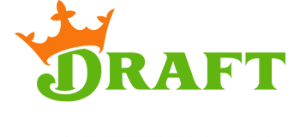 As one of the front-runners in the New Jersey gambling field, this operator does not disappoint in terms of online craps. It doesn't excel when it comes to numbers, as it puts forth two craps games. Their portfolio includes their trademark DraftKings Craps, as well as the classic First Person Craps. Moreover, both craps games have a maximum $2000 bet, which is the highest in New Jersey. Additionally to these aspects, you can get accustomed to the craps table layout by trying some free online craps. When it comes to a craps bonus, it makes available a $2000 Deposit Match that you can make use of. Besides that, the RTP ranges between 83.33% and 99.73%.
Virgin Casino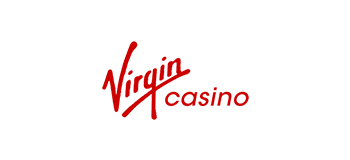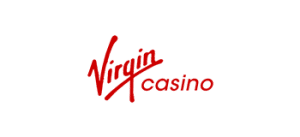 With a longstanding name in the gambling market, this craps casino has also propelled forward regarding craps shooting. With a $100 cashback craps bonus, it offers you the ideal opportunity to play some real money craps online. In terms of craps games, the library contains one single variant powered by Gamesys. So, considering it's a quite renowned name among software developers, you should expect some unique craps action. The RTP begins at 83.33% and can reach up to 99.73%, depending on the craps game variation you choose. But you can completely disregard the RTP if you choose to play a free craps game.
Party Casino
100% Deposit Match Up to $500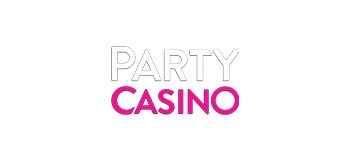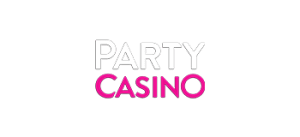 Just as the name implies, this craps casino is set on partying with its craps selection. They lay three riveting craps games, namely First Person Craps and two other classic variants. Plus, the RTP fluctuates between 83.33% and 99.17%. Since the first it's powered by Evolution Gaming, you are up for some quality time at this casino. If you aren't familiar with any craps table layout, you can try out the free craps game version beforehand. More than that, you can boost your chances to win with the 100% match deposit craps bonus. It will specifically match your deposit up to $500, across your first three deposits. All you have to do to enjoy this promotion and play real money craps is to create a new account.
Borgata Casino & BetMGM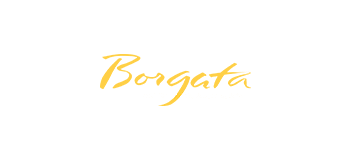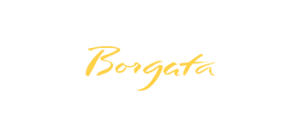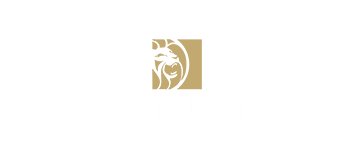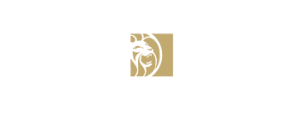 Alongside its counterpart, BetMGM they make available quite an online craps selection. Besides the already known First Person Craps, they also put an online live craps version at your disposal. This way you can enjoy some genuine real money craps while interacting with actual people. Alternatively, you can also try out the free craps game counterparts. Moreover, they make available some of the best craps casino bonuses. Specifically, Borgata has a 100% match deposit craps bonus up to $1000, alongside $20 free play. On the other hand, BetMGM offers a 100% deposit bonus and $25 to spend on a craps game online.
Bally Casino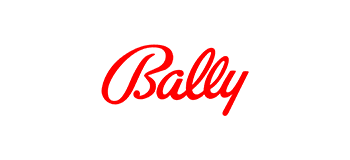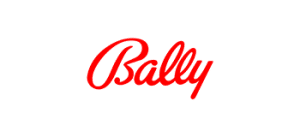 Even though it is still among the recent operators in NJ, this casino knows what it's aiming for. For this reason, it puts not only one but three craps online variants powered by Roxor Gaming at your feet. Besides the First Person Craps that you already know, you have another classic variant. However, the most enticing one is the online live craps version. That's mainly because this craps game allows you to test your craps strategy with real people. Moreover, it has a dizzying array of craps bets, ranging between $0.10 and $1.900. Moreover, you can  take advantage of the $100 Risk-Free Play bonus the casino makes available. Alternatively, if you don't want to play for real money, you can always try out their free craps game. Another important mention is that the RTP can reach up to 99.73%.
Who Can Play Online Craps?
It is not hard to understand how to play craps. But before you grapes the craps rules, you have to make sure you are legally allowed to play. More specifically, to play online craps real money, you need to be at least 21 years old of age. Additionally, you also be physically located in the state of New Jersey at the time where you're placing your craps bets. To put it simply, you don't need to be born and raised in NJ to play craps online. You can gamble as long as you are within the territory, even though you're on holiday or just passing by.
How To Choose An Online Craps Casino
Getting to the craps table and starting playing is essentially easy. However, there is more to craps online than the general craps rules you are familiar with. You need to choose your craps casino wisely. While most operators put forth the same options when it comes to shooting craps, each casino is different in its way. That's why is important to do your research before you attempt to play craps for free or online craps real money. So, we have piled up a list of aspects you should look out for when choosing your to-go craps operator.
Craps Games Selection- It is recommendable that you choose a craps casino offering both real money craps and free online craps. This way, you can practice on each game's craps table layout, then play for cash when you feel ready.
Bonuses & Promotions – When you intend to play craps, you should consider using some bonuses. When you got the name of the craps casino, find its best craps casino bonuses. It can be a first-deposit bonus, a no-deposit bonus, or even free spins. But of, course this depends on the operators and what section it specializes in.
Payment Options – After you have decided on what craps bonus you want to use, you will most probably need to make a deposit. For this reason, you need to find a casino making available multiple banking options. The casino should have both online and in-person payment alternatives. This way, you can choose whatever option suits your gambling style best.
Fast Cashouts – Everybody wants to cash out these Craps payouts. Therefore, after checking the withdrawal methods available, take a look at the processing time as well. After all, your scope is you get your hands on your craps game online winnings as soon as possible.
Craps Odds – For many players, the craps odds chart makes the difference when choosing their desired casino. Therefore, an operator needs to have up-to-date odds for upcoming online craps sessions.
Top Online Craps Variants To Play
Whether you want to play craps for free or real money craps, you have a few options to explore in NJ. There may not be thousands like NJ online slots, but you still have four different craps variations to choose from. Even though the craps rules are more or less the same, some details make the difference. The unique technicalities brought into each craps game online are carefully designed by professional software providers. For example, a craps table layout can feature "Instant" and "Remove" buttons, thus making the gameplay easier to manage. So, it is for you to check them out and decide which version of craps game is the one for you. Currently, these are the following names associated with the thrilling craps action in New Jersey:
Gamesys (at Tropicana and Virgin)
NYX (Pala & Scores Casino)
Evolution Gaming (BetMGM, Borgata & Party Casino)
Roxor Gaming (Bally Casino)
DraftKings (DraftKings Casino)
Online Craps For Free Vs. Real Money
Many players oscillate between playing online craps real money or free craps. While it may apparently mean the same thing, some aspects make them different from one another. If you are a newbie and seek to grasp the craps rules, playing a free craps game is the way to go. Plus, it is much more entertaining since you are playing solely for fun! On the other hand, if you play craps to win big, online craps real money is the right choice for you. Below you can find further details about each alternative. This way, you decide for yourself which one is the best choice.
| Real Money Craps | Free Craps |
| --- | --- |
| Grab A Hold Of The Craps Rules As You Play | Learn The Craps Rules By Playing The Demo Version |
| Potential Of Earning Real Money | No Opportunity To Earn Real Money |
| Boost Your Winning Chances Using Some Of The Best Craps Casino Bonuses | Chance To Enjoy All-Around-The-Clock Craps Action |
| Requirement Of Providing Personal Data | No Need To Provide Personal Data |
| You Risk Your Money | You Play For Fun |
Best Online Craps Mobile Apps
Nowadays, most New Jersey online casinos work with high-end developers to attract more players with new and exciting games. The next step is to give craps even more accessibility and adapt it to mobile use. However, it is quite a complex game that does not adjust well to the mobile format. This is the reason why most New Jersey online casinos do not support online casino craps on their mobile apps.
Luckily, this is something that's going to change soon, as developers are working hard on improving their game library. The plan is to have both real money craps and free craps game options for both desktop and mobile versions. So, while other craps casinos are joining the "ring", feel free to try out the craps selection on the BetMGM Mobile App and Draftkings Casino App. The apps are quite easy to download, as you only need to follow the download link on the operators' websites.
NJ Live Dealer Craps
Online live craps brings the whole craps experience up to a new level. This is the most social New Jersey casino game, where people gather around the craps table and develop a strong sense of camaraderie. The catch is that the rounds of dice rolling are filmed as they happen in high-definition quality and live-streamed in real-time. One advantage is that the NJ live casino game allows you to use live chat to talk to your dealer. Therefore, since you might be missing the chatty, loud, and exciting mood of an online craps game, craps live is the way to go. You can actually go ahead and talk to other Craps players since most of them place the same bets. So, it is no wonder that this brings the game a sense of community that can't be replaced by a regular craps game online. 
Online Craps Odds Chart
Online craps is the kind of game where you bet on the outcome of the roll of the dice. Players are in love with the idea of randomness and luck, that's where they get the entire thrill from. However, for better chances at winning it's crucial to understand the probability of a particular number being rolled. As we have previously established, there are a multitude of craps bets you can adapt to your game.
But in a specific context, one craps strategy can work better than the other. For this reason, you can examine the craps odds chart to see your probability of succeeding. Additionally, you can also find details about the craps payouts and house edges, which remember – must be as low as possible. This way you can make decisions easily and enhance your craps strategy. So take a look at the table below for a chance at making your next wager a winner.
| Craps Bet | Craps Odds | House Edge | Craps Payouts |
| --- | --- | --- | --- |
| Pass | 49.3% | 1.41% | 1:1 |
| Don't Pass | 49.3% | 1.4% | 1:1 |
| Hard Way – 6 & 8 | 9.1% | 9.09% | 9:1 |
| Hard Way – 4 & 10 | 11.1% | 11.1% | 7:1 |
| Any 7 | 16.7% | 16.9% | 4:1 |
| Any Craps | 11.1% | 11.1% | 1:1 |
Odds vs. Passing Line Odds bets
Now, what most people don't really know is the fact that there's a kind of bet with a 0% house edge. It is called "Taking the Odds or Pass Line Odds bet" and it can't be found on the craps table layout. This is quite a rare opportunity for players, as it is one of the few NJ online casino games with such a return. Moreover, in order to take advantage of it, you need to make a pass-line bet first. Below, you can see how it works for yourself:
Taking Odds on Pass/Come
6 or 8 has a 6 to 5 payout and 0% house edge.
5 or 9 has a 3 to 2 payout and 0% house edge
4 and 10 has a 2 to 1 payout and 0% house edge
Laying Odds on Don't Pass/Don't Come
6 and 8 with a 5 to 6 payout and 0% house edge
5 and 9 with a 2 to 3 payout and 0% house edge
4 and 10 with a 1 to 2 payout and 0% house edge
Tips On How To Win At Online Craps
Craps casino game is essentially a casino dice game based on luck. Even so, there are a tip or two on how you can get more chances of hitting a winning bet. Make sure you are familiar with every corner of the craps table layout and use the craps rules wisely. If the craps odds are on your side, you will easily outdo the craps system. So, take a look at the tips below and push your opponents to the outskirts of the craps table!
Learn the ropes of online craps
First, you must learn the rules of the game. Only after making sure you have a good read to the variety of bets and grasped the craps rules can you play. Otherwise, you risk having unclarities that will spoil your game and get you crapped out. To learn online craps real money you can always try out the free craps game section at your favorite casino. You can this way get a better understanding of online craps without risking your wallet.
Understand the craps odds & payouts
Being friends with the craps odds chart plays an important role when it comes to how to win at craps. Each roll may have a different craps strategy attached to it. So, it is better that you are familiar with every combination, so that you can know what step to take next. This way, you can increase your boost of winnings and make the most of your craps casino game. However, sometimes you might have to make compromises. Simply put, you can make a bet and risk not hitting it or be more like to win it, despite the payouts being lower.
Start small & experiment less
Every craps casino game comes with some less advantageous feature bets. So, it is important that you don't get ahead of yourself and keep your bankroll under control. You should start will small bets and raise them gradually, depending on the bets' particulars. Moreover, consider using bonuses, with or without no deposit bonus codes for a bigger chance at winning. Plus, don't be too set on experimenting and choose the pass line & don't pass line bets instead. Despite their lower house edge, you are more likely to hit them.
Avoid hard bets
As a rule of thumb, hard bets have a house edge of around 10%. Even though they provide attractive Craps payouts, the Big 6 or Big 8 bets are clearly those to stay away from. Plus, they are considered "hard bets" for a reason. Although they seem appealing, in reality, you have low chances of rolling the number you need to win. So, it is recommended that you stick to the basic bets that can actually increase your winning chances. 
Why Choose Online Craps?
The online craps casino game is ideal for players who want a quiet and intimate game session. Plus in comparison to the live variant, the online version is much faster. There is also no waiting time needed for dice rolling, as the software handles everything. So, this also means that there won't be as chaotic as the Craps live sessions. Besides those general advantages, there is much more to this casino dice game than it is letting on. See below why online craps is definitely worth trying out:
Customizable Desktop Features – Online casino Craps games enable players to adjust the game to their liking. More specifically, you can modify the speed of the game and skip less important parts of it. This will add urgency to your craps casino game as you reach the result of the roll almost instantly. Moreover, some variants offer easy modes interfaces, thus simplifying your game significantly.
Low-Cost Bet Limits – The minimum bet is also smaller when you play craps online in comparison to craps live. Plus, it is generally advisable to start with small bets to safeguard your bankroll. Currently, the minimum wager is approximately $0.50.
Improve with the free craps game selection – When you are not ready to beat the craps system, you can play the demo versions without worries. This way, you will get to know what is craps exactly and how to win at craps. Over time, this practice will give you a real advantage over your players.
Online Craps: Safe & Legal in New Jersey
2013 was the year when online craps were finally introduced into the NJ gambling stage. Since then, the New Jersey Division of Gaming has been monitoring every craps casino's activities. This way, they protect bettors against unfairness, thus ensuring fair craps odds and an anti-fraud craps system. Additionally, all craps games operate under RNG which establishes the element of the randomness of the gameplay. Besides that, your data safety is guaranteed by encryption which makes safe transactions possible. Simply put, shooting craps online is a safe and legal practice, as long as you also comply with the legal norms. More specifically, you have to be at least 21 years of age and physically located in New Jersey at the time of betting.
History Of Craps
Craps started as a form of entertainment based on dice throwing, back in Ancient Times. Egyptians, Koreans, and Roman Emperors engaged in different dice games, not only for fun but in the name of faith, as well. This way, dice rolling got some sort of a mystical aura which translated later into a game known as Hazard. As it is not clear to this day, Hazard originated either in England or Arabia and became extremely popular until the 17th century. In the early 1700s, Hazard crossed the Channel into France. There, it grew in popularity to the point of changing its name to Craps (originally Crabes).
The French colonists brought it to the US, where, in time, had the same development. People started enjoying playing craps, finding different ways of cheating, and creating a better chance of winning. That happened until John H Winn, now considered the Father of Modern Craps, introduced the table layout that we use today. In time, a complex betting system developed into 29 formal bets that can be placed for a single craps roll.
Conclusion
Online craps has always been, and is, to this day, one of the most entertaining online casino games. So, if you ever step foot in a NJ casino, expect to immediately recognize the big crowds around the table. There is no doubt that players will be shouting with enthusiasm, and laughter, thus making the best out of their gambling experience. Luckily, you can also play craps online for fun in New Jersey casinos. Due to the technology advancements, this amazing game was adapted to an online version of NJ online craps. And it managed to keep its fun features, with thrilling bets and frantic game strategies.
FAQ
Can you play online craps for real money?
Absolutely! Craps definitely has the potential of winning you real money if you understand how the craps rules work.
Can I play online craps for free?
Yes, you can. Most casinos making available Craps will also include the demo version in their portfolio. This way, you can practice without spending a penny.
Can I play online craps games on my mobile?
Yes. Software developers have made possible the transposition of craps games onto portable devices. However, DraftKings Casino and BetMGM Casino are currently the only operators featuring mobile craps variants.
How do you beat online Craps?
While craps is essentially a game of luck, you can do something to boost your winning chances. Specifically, make sure you mastered the ins and outs of the game and made the craps odds chart your friend. Only then can you come to the craps table and expect to rank up the craps board.
Can you play real craps in New Jersey?
Yes, there are currently a few casinos where you play craps for free, but also for real money. The list includes Draftkings Casino, Golden Nugget Casino, Virgin Casino, Borgata & BetMGM Casinos, among many others.