A poker tournament is a thrilling and unique experience. In this event, several players agree to start with a specific amount of chips and play until one player has all of them. Poker tournaments can be hosted online, in casinos, or through different poker apps. Moreover, there are competitive promotions and many poker variants available, such as Texas Hold'em, Sit & Go, Pot Limit Omaha & Hi-Lo and Multi-Table.
Table of Contents
Best Poker Tournaments March 2023
The year has begun in full force with many poker tournaments and championships you can't miss! Firstly, the Winter BetMGM Poker Championship will run from January 12 – 22, with over $700,000 guaranteed and features the Early Bird Registration, allowing members who register at the beginning of the event to receive 100% rake back! Moreover, those who participate in any $100 event and can qualify for the BetMGM Winter Poker Championship Pick a Card, which comes with a daily chance to win a $1,000 championship ticket!
On the other hand, the PokerStars Players Championship 2023 will run from January 12 – 30, featuring a $2.5M prize pool. Players from NJ and MI will be able to enjoy no more than 150 events online, hosted by PokerStars, while bettors from PA will join the poker area separately, with the Main Event taking place on January 15 ($250 buy-in & $150.000 GTD). This is the first multi-state online series that stands out through its accessible buy-ins and most importantly, the two-day main event with $300K GTD!
Finally, let's not forget about the Borgata Poker Tournament 2023 – "The Return", which has been long awaited by New Jersey bettors and is now unfolding! The $5,300 buy-in series features a $3 Million guaranteed prize pool, as well as a minimum of $1 million for the lucky winner and is proving to be a success so far!
Top Poker Sites in New Jersey 2023
In November 2013, New Jersey made online poker legal for the first time. Since then, it has become one of the biggest attractions for online casino games and land-based casino poker enthusiasts. Online poker can be an exciting, and, most importantly, profitable gambling experience for players, but it can also be confusing for new players. That's why, we've compiled a list of the most popular online poker rooms where you can play poker and enter online poker tournaments in New Jersey:
Each one of these well-known casinos mentioned above offer a competitive welcome bonus package, a great range of casino games and exciting poker tournaments. Moreover, they have some great features, such as an intuitive and easy to use website, myriads of payment methods available to fund your account or withdraw your winnings, and a professional customer service ready to help whenever you experience an issue.
How Poker Tournaments Work
Poker tournaments differ from cash games in that each player must pay an entry fee before competing for a share of the prize pool. Throughout the event, the blind levels progressively increase at regular intervals, like you've probably seen in casino movies or read about in poker books. When one player gets all of the chips and is declared the winner, the tournament is officially over. Now, it is important to know every feature before you start to play with real money.
What Is the Difference Between Tournaments and Cash Games?
The chips in cash games are actually real money. That being said, every chip you win or lose adds to or subtracts from your total budget. In poker tournaments, there is a specific entry price that must be paid, and this is the highest amount of money that can be lost during the tournament. Tournament participants compete for a share of the prize pool, which is made up of all entrance fees.
What is a buy-in?
Of course, in the beginning, participants will automatically get poker chips, but all players will be given the same amount. The number of chips depends on the starting stack of each tournament. For example, if a WSOP NJ Poker tournament has a 25.000 stack, each player will be given 25.000 worth of chips. The catch to poker tournaments is that the player who gets all the chips can turn them into profit. So, if you lose your chips, you are out of the game.
Poker Tournaments Types
Poker tournaments provide the ideal setting for you to demonstrate your poker abilities and win big. Even if you are an experienced player or a beginner, you should be well informed before you spend your money in a tournament. With so many poker tournaments available, here's a quick guide to each type of tournament you are bound to encounter in New Jersey:
Freezeout NJ Poker Tournaments
This type of bet is among the most popular NJ poker tournaments. The principle is simple – once you have used your chips, you are out of the game. Therefore, you won't be able to buy more chips to get back at the poker table. So, your chances of winning are based on the buy-in everyone pays at the beginning of the NJ online poker tournaments.
Re-buy online Poker Tournaments
If "freezing" your chances to win upon a miscalculation is not an option, maybe you'd enjoy Re-buying. During many Poker Tournaments NJ, you are allowed to buy more chips when you run short. Alternatively, you can also rebuy when the stacks drop down to a specific threshold. More than that, you may be able to repeat the process for an unlimited number of times, depending on the tournament. Therefore, you can boost your odds and take the big prize.
Multi-Entry NJ Poker Tournaments 
However, if you're a qualified risk-taker when it comes to online poker tournaments NJ, the Multi-buy option is what you need. That's because you can register multiple times for a tournament. Consequently, multiple stacks at the beginning of the event mean more chances to win. So, do your math well enough to be the last man standing at the poker table!
Guaranteed NJ Poker tournaments
If you are afraid that the participants' number will affect the prize pool, you should get rid of it. That's because, in guaranteed online poker tournaments, prize pools are guaranteed by the casino. So, regardless of the number of players, big prize pools are ensured from the very start. This is perfect for a beginner player, because you can win big with minimum investment.
Freeroll Poker Tournaments NJ
This alternative is for people who appreciate the value of free entries. In other words, you'll be playing on the online casino's money. Even if you'll go for a smaller prize pool, Freeroll tournaments are a great way to hone your poker skills. This way, you'll be prepared when you'll be up for a bigger prize pool. Moreover, you can earn achievements, tickets or cash prizes daily.
Bounty Poker Tournaments
If you get fired up easily, surely these Poker Tournaments NJ are for you. Practically, the only difference between a classic tournament and bounty poker tournament is that in bounty tournaments the more players you knock out of the game, the more money you get – ranging from 20% to 50% of their buy-in. So go on, claim their bounty, and their chips!
Who Can Join a Poker Tournament
Since security is a guiding principle for all operators in NJ, naturally it applies to online poker tournaments as well. Before attempting to "buy yourself in" to a poker table, make sure you meet the legal conditions established by the NJ gambling law. Usually, there are two conditions that you must fulfill: you must be at least 21 years old and be physically located in the state of New Jersey. Usually, to verify your personal information you'll need to submit some identification documents. Similarly, for your location, most casinos use relocation technologies that will confirm the accuracy of your whereabouts.
Tips to Play Like a Pro in Poker Tournaments NJ
The experience of poker tournaments is unique and exciting, so you have to make the most of it and never be intimidated. However, be it WSOP NJ Tournaments or 888 Casino NJ poker Tournaments, playing live can be overwhelming for a beginner. For this reason, we have listed a few tips from pro poker players that'll make your gambling experience better.
Don't get too excited in early game
If you play diligently, you will not lose your chips in the early game. Making impulsive decisions may lead to your elimination sooner than you expect. Start slowly and consider the strategic moves your poker hand offers you. As many poker players said, poker is all about strategic decisions, so always think of all possibilities during a poker game.
Know what to do when in weaker positions
In NJ poker tournaments, your position in the game can change very fast. You can go from the top to the bottom in no time. That's why it's important to know what you can do if you ever find yourself having a small stack. Consequently, avoid making cold-call raises unless you have a good hand. Instead, you should focus on re-raising the pre-flop when you are facing a raise from the button. This is one of the best poker strategy you can use.
Stay calm
In live NJ poker tournaments, things can change very fast and the pace might be too alert sometimes. Therefore, don't lose your head if something goes wrong. Similarly, don't go ahead of yourself if you are suddenly in a more advantageous position. Getting distracted could cost you your seat. Patience is the key to a good game.
Ride out the "Danger Zone"
The danger zone comes into play during the middle stages. If you find yourself with fewer than 20 big blinds in the middle stages, you must change your poker tournament strategy. You can no longer play speculative hands to see how the flop would turn out. Instead, narrow your range to stronger hands and go all in to steal pots and increase your stack.
Best Poker Tournaments
As previously mentioned, the best online poker tournaments are typically found at the best poker sites online. Because poker rooms and poker tournaments have gained a lot of popularity, Atlantic City operators made available various poker tournaments you can choose from. Even if you are looking to play only for fun, whether real money is involved or not, or you are looking for big prizes, there are many alternatives for every taste.
WSOP Poker Tournaments
Sponsored by Caesars Online Casino NJ and operating under the license of Resorts Online Casino NJ – WSOP enjoys the status of the longest-lasting gaming event in the world. Specifically, it has the most WSOP online poker variants, such as No Limit Hold'em, Omaha, 7 Card Stud, Sit & Go's, and Multi-table tournaments. More than that, it also puts a special WSOP NJ real money circuit at the disposal of their players. In other words, this is a series of WSOP NJ tournaments where players can win the biggest prize pools.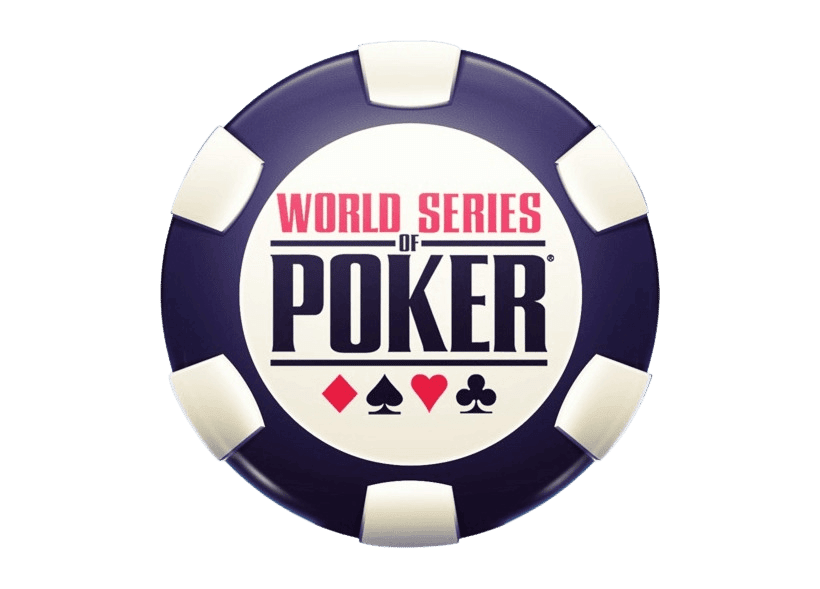 Pokerstars Tournaments
The live poker tournaments in Atlantic City will undoubtedly include Pokerstars. Here, you will find plenty of poker variants to play among its offerings, like Spin & Go, The Sunday Billion weekly Tournament, Fifty 50 Tournaments, and NeyMar Jr Kick-Off. It surely has some of the best poker tournaments in Atlantic City, New Jersey, with the Sunday Billion Tournament standing out. That's because you are in for a one billion chip prize pool.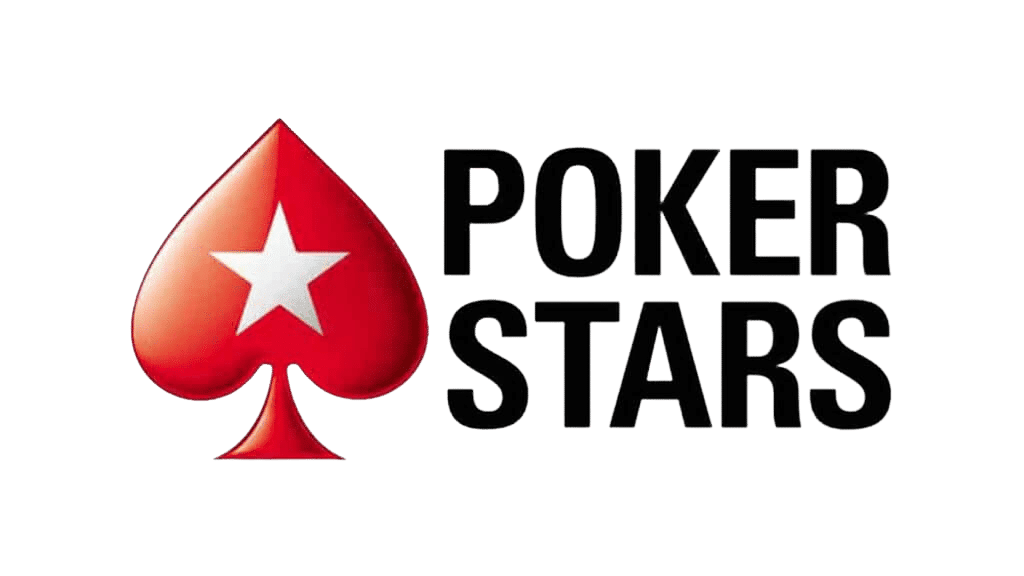 Caesars Poker Tournaments
Owned by Caesars Entertainment, at Harrahs Online Casino you can enjoy a large range of tournaments. With over 40 other poker table options, you can never catch a dull moment! So, open a Caesars online casino account and check out their tournaments. Before that, make sure to see if it has a Caesars casino bonus to use on any of the following events: Limit & no-limit Texas Hold'em, World series of poker online NJ, and Harrah's Cherokee Poker Tournament. However, the most popular is the Poker Freeroll Tournament, with a yearly $75.000 cash prize. 888 Poker Tournaments
888 casino is a renowned name in the gambling world of the New Garden State. So, it is no wonder that its poker tournaments raise up to the expectations of the public. If you don't have one already, see how to open an 888 casino account. Then, claim a 888 casino bonus, if available, and choose from the tournaments available, such as: Multi-Table, Sit & Go, Pot Limit Omaha & Hi-Lo, and Rebuys & Add-ons.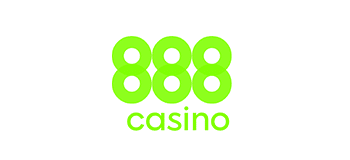 Borgata Poker Tournaments
Borgata Poker NJ, as the name suggests, is the online extension of the Atlantic City Borgata Hotel Casino & Spa, which also hosted the World Poker Tour in 2019. It also relies on players sharing liquidity with Party Casino and BetMGM, both of them being part of the Borgata network. Players can participate in daily and weekly Borgata poker tournaments. Another option is to participate in the PartyPoker US Network Online Series. Texas Hold'em, Pot Limit Omaha, and Pot-Limit Hold'em are among the poker variants available.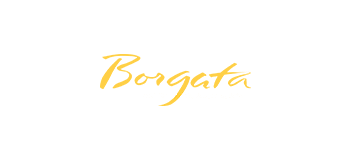 Online Poker Tournaments Bonuses
If you're looking for an excellent online poker deposit bonus to get started, we've got some great news for you. Online poker casinos provide some good bonuses, from bonus money to a 100% match bonus. New players can take advantage of a competitive first deposit bonus offer or a no deposit bonus at online poker sites. Moreover, regular players can claim special offers and other promotions. Now, let's go through the bonuses available at best New Jersey casino operators.
| WSOP- Welcome Offers | Pokerstars | 888 Casino | Borgata Casino |
| --- | --- | --- | --- |
| 100% up to 1000 upon first deposit | Up to $600 in Deposit Match Bonus | $20 free No Deposit Bonus | 100% up to $1000 Deposit Bonus |
| $50 Free Play for signing up with WSOP Bonus code – 25BONUS | Play 1 hand, get $50 free play | 120% up to $500 Match Deposit Bonus | $20 No Deposit Bonus |
Is Poker Legal in New Jersey?
Yes, poker is now legal in New Jersey. Actually, the first gambling legislation was voted in 2011, but it was rejected by the New Jersey governor Chris Christie. The governor rejected the gambling bill because he thought there would be some gambling problems among the US citizens. Also, he had some concerns regarding online gambling as well.
Another gambling legislation passed in 2012. Unlike the first gambling bill, this was actually signed into law in February 2013. The first casinos that went live in New Jersey are Borgata Casino, 888 Poker, Betfair Casino, and WSOP. After that, many other casinos started to gain popularity, online and on-land as well. On the other hand, other casino disappeared or were rebranded. That being said, most NJ operators are well regulated to ensure the security of every player.
Safety & Security
NJ Casinos are generally licensed by the New Jersey Division of Gaming Enforcement. So, be certain that playing there is 100% safe and within the legal norms, ensuring that the operators' websites are following the safety internet guidelines. Moreover, your transactions and personal information, such as ID card and social security number are protected by SSL encryption. Thus, you just need to focus on developing the right poker tournament strategy to win.
New Jersey Poker History Timeline
The first casino that opened in Atlantic City, after New Jersey passed the gambling bill allowing on-land casinos, was in 1978. Before that, the only U.S state that offered legal gambling was Nevada. It is no surprise that Las Vegas, the capital of gambling in the world, legalized gambling in 1931, almost four decades earlier. At the moment, there are nine casinos that legally operate in Atlantic City.
Conclusion
Even if you are joining online poker tournaments just for fun or you want to win a big prize, there are many alternatives at the poker sites in New Jersey. Also, every operator presented is fully regulated and licensed by the New Jersey Division of Gaming Enforcement, therefore they are safe to play. With many competitive bonuses and a wide variety of pokers games available, poker tournaments are the best way to engage with other players and also to have fun winning money.
FAQ
How do Poker tournaments work?
Firstly, you pay an entry free called "buy-in". Then, all players get a fixed number of chips. Finally, the winner will be the one who gets all the chips from his competitors.
How long does a poker tournament last?
The time may vary from an hour to a few days in exceptional cases. However, the average is around 5-7 hours.
How much does it cost to enter a poker tournament?
It usually depends on the type of tournament and how big the prize is. For example, WSOP offers convenient buy-ins roughly estimated at $500.
How do guaranteed poker tournaments work?
For this type of tournament, the prize pools are guaranteed by the casino. Simply put, even if there are not enough players to cover a poll, the casino will pay the difference.
Which casino has poker tournaments in NJ?
In New Jersey, you can find some of the best poker offers. Go and check out casinos like WSOP, Pokerstars, 888 Casino, Borgata & Caesars.
Can you win real money in poker tournaments?
Yes. Playing in tournaments can get you prizes bigger than the ones offered in simple online poker games.