Immerse yourself in the fascinating world of NJ online poker, a trailblazer state in legalized online gaming since 2013. With a secure environment and numerous tournament and cash-game options like Texas Hold'em, players can effortlessly enjoy real-money poker!
New Jersey online poker operators' partnerships with Atlantic City casinos ensure both safety and excitement during play – the excitement matching that of in-person play. Plus, interstate competition makes the experience all the more engaging! Your journey toward mastering poker begins here! Use this comprehensive guide on NJ online poker to hone your skill and take it to new levels!
NJ Online Poker – Table Of Contents
NJ Online Poker Bonus Codes – August 2023
Your NJ online poker journey must begin right with a robust welcome bonus. As the name implies, those packages are tailored specifically for newcomers to the online poker market. This way, new bettors can take advantage of welcome bonuses to explore real-money poker operators without incurring extra risk.
Upon simply registering or making a deposit, players can instantly enhance their poker experience with additional funds for gameplay. However, be mindful that bonuses often come with wagering requirements. Therefore, you must read carefully over their terms and conditions before claiming one.
Within the table provided, you will find an array of bonuses from which you can select an offer that meets your needs. Analyze it carefully and for a good New Jersey online poker kick-start!
| | | | |
| --- | --- | --- | --- |
| Online Poker Casino | Welcome Bonus | Bonus Type | Bonus Code |
| PokerStars Casino NJ | Free Play $100 bonus | No Deposit Bonus | N/A |
| | $600 Match Deposit Offer | Deposit Bonus | |
| WSOP Poker NJ | Up To $100 In Free Play | No Deposit Bonus | N/A |
| | 100% up to $1000 Deposit Match | Deposit Bonus | N/A |
| BetMGM Online Casino NJ | 100% Deposit Match U To $1,000 + Up To $75 In Tournament Tickets | Deposit Bonus | N/A |
| Borgata Online Casino NJ | 100% Deposit Match U To $1,000 + Up To $75 In Tournament Tickets | Deposit Bonus | N/A |
| Party Casino NJ | $25 Bonus: $5 for tournament $10 for poker cash games $10 casino slots and jackpots | No Deposit Bonus | N/A |
| | 100%Deposit Match Up to $600 | Deposit Bonus | N/A |
| 888 Casino NJ | $20 Free Play | No Deposit Bonus | N/A |
| | 100% Deposit Match Up To $1500 | | |
What is NJ Online Poker?
Online poker is just like the card game version. However, instead of going to an actual casino, to play it with real people, the action takes place on the Internet. You can play it on your desktop computer, laptop, mobile, or tablet. All you need to do is find the best online poker sites in NJ.
These platforms provide a safe and regulated environment, enabling poker enthusiasts to experience all of the thrills and strategies of playing. Although there are many different varieties of poker, they are all similar in terms of rules and strategies. But roughly speaking, you can play online poker for real money or free poker online.
How to Play NJ Online Poker
First and foremost, to play poker online NJ, you will need a device to get online with. Whether it's a laptop, a desktop computer, or a mobile device, you need to have access to the internet.
Secondly, you need to download poker software from an NJ online poker website. Fortunately, poker clients do not usually require a lot of memory on your device. Also, you can download it very fast, too, even if you don't have the fastest internet connection. This also means that you to play via poker apps, thus enabling constant entertainment regardless of where you're playing from.
As for those who don't want to download anything on your device, you have this possibility as well. Namely, you can play it directly on the browser version of the New Jersey online poker of your choice.
Distinguishing Between Land-Based and Online Poker: What Sets Them Apart?
When it comes to poker USA, a distinctive comparison arises between participating through digital platforms and physical casinos.
In the realm of online poker, players are freed from interpreting physical cues as no opponents are physically present. But for traditional poker, the focus shifts to deciphering the strategic patterns of fellow players through their bets. Additionally, online poker is characterized by its accelerated pace compared to traditional casino settings. Yet, it's up to you to decide which type of poker is superior.
Below you can find a list of benefits resulting from many online poker reviews:
Lucrative Incentives: Players often enjoy taking advantage of attractive incentives with online poker bonus codes attached, which can give them a great head start into poker.
Gradual Skill Progression: Newcomers can gradually develop their poker skills risk-free using free poker online options before placing real bets for real money.
Accelerated Gameplay: Playing online significantly decreases downtime, thus adding urgency and providing more exhilarating gameplay experiences.
Learning Sanctuary: The online poker arena fosters an informal yet non-intimidating learning environment that's free from external criticism and judgment. This gives bettors enough space to develop at their own pace and learn at their own speed.
Seamless Access: This type of poker provides unrestricted access to games without time or travel constraints, requirements, or incurring travel fees. You just need to ensure your online poker operator is licensed in your state of play!
NJ Online Poker Hand Rankings
Although there are various types of poker games, each with its own set of rules and strategies, they all have a common denominator. The poker player's main objective is to form a better hand than their opponents.
What is a hand? An online poker NJ hand is a combination of five playing cards that will determine which player will win the round. Whether you want to play free online poker, or you're looking to win some real money poker online, you need to have a good hand.
In the realm of virtual poker, novices often grapple with identifying the best poker hands. Yet, this accessible online power review guide will dispel that uncertainty.
For example, the essence of Texas Hold'em is crafting the ultimate five-card poker hand for a showdown. But depending on how the game unfolds, you have to be familiar with the poker rankings. This way, you will always know what your next move should be at the online poker table provided by the best poker sites in NJ.
So, here are the top poker hand rankings and what they stand for:
High Card
You might say that in online poker, this hand is considered the least powerful one. Players also refer to this one as a no-pair hand or a high card hand. What does it mean? Basically, this hand occurs when all five playing cards have different card rankings. Also, the cards are not sequential and do not share the same suit. What do you need to remember when you're playing on NJ online poker sites and you have a high card hand? The high card has a value lower than all the other ranks.
One Pair
Regardless of the type of poker you're playing, you will definitely encounter this hand at one point. So, you might as well know what it means, right? The one-pair hand is made of a single pair plus three unpaired cards. If more than one player has a one-pair hand, the one who has the higher pair will win. For example, if we have a pair of Queens and you have a pair of Aces, you win. This one is pretty easy to understand.
Fun Fact
When playing poker, the one-pair hand makes up approximately 42% of all the possible card hand combinations.
Two Pair
What is better than one pair? The answer is more than obvious, two pairs! Let's say you're playing free online poker with your friends and you have a two-pair hand. You have two pairs of queens and kings and one of your opponents has jacks and queens. Therefore, your hand will win because your ranking is higher. However, if two mobile poker players have the same two pairs, the one who has the highest fifth card wins.
Three of a Kind
We're starting to get closer to the top of our hand rankings. NJ online poker rules are usually pretty simple. You have to have the best hand rankings. The next one on our list is the three-of-a-kind card hand. Although not extremely common, you can draw this hand when playing online poker NJ or casino poker.
The three of a kind comprises three cards of the same rank, plus two other cards that have to be unpaired. For example, if you have three aces, a 9, and a king, whereas the other player has three queens, an 8 and a 9, you win. To clarify, aces are higher than queens in a poker game. The other two remaining cards have to be unpaired; otherwise, your hand is not a three of a kind, but a full house.
Straight
We love to play NJ online poker, especially when we have good hands. The next one on our list is the straight hand. This hand basically occurs when you have five consecutive cards, all of different suits. This is one of the first combinations of hands that require all five cards.
Let's take this hand as an example – ace, 2, 3, 4, and 5. This hand is called a straight to the five, which is the lowest-ranked straight. You're playing poker online NJ and you get this hand, 10, jack, queen, king, and ace. This is called a straight-to-the-ace or a Broadway, which is the best type of straight-in casino poker. Also, the ace card can be either the lowest or the highest in the straight hand.
Flush
When you want to win and play the best online real money poker, a flush will help make that happen. Like the straight, the flush is another combination of hands that requires all five playing cards. So, what does a flush mean? This is a hand that consists of five cards of the same suit that must not be consecutive. The suit you are holding is not relevant and the rank of the cards matters only if another player has another type of flush.
The best type of flash in a New Jersey casino poker game is called a nut flush and is ace high. This means the ace is the highest card in the hand. If another player has a king flush, the player with the ace flush wins.
Full House
While you are enjoying the best online poker in NJ, you might find yourself having a full house in your hands. What does it mean? Three cards of a kind and a pair make a full house, or a full boat, as New Jersey online poker players usually call it.
You need to obtain a full house with the highest ranking three of a kind to win. For example, if you have a hand that contains a king, king, king, 10, 10 and another player has 10, 10, 10, king, king – you win. That's because three kings are higher ranked than three 10s.
Four of a Kind
The second best hand when playing poker is called four of a kind. Its name is pretty self-explanatory. It basically means that you have four cards belonging to the same rank and one other card of a different rank. If by any chance, there is more than one player with four of a kind, the one with the highest card rank is a winner. However, this combination, also quads, is rather uncommon.
Straight Flush
This is the gem of New Jersey poker hands because it's extremely rare. You might have seen it in movies and read about it in books, but in reality, it happens only to the luckiest of players. But who knows? You might be one of them.
This poker hand consists of five consecutive cards that belong to the same suit. If two or more players happen to have a straight flush, the one with the highest cards wins the game. The best kind of straight flush is called a royal flush. This is made up of a straight from ten to the ace and all cards must be of the same suit. So, if you get a royal flush, know that it is the best online poker real money combination that you could get. There are no other hands that will be able to beat it.
Types of NJ Online Poker
Online poker USA trends are heavily focused on No-Limit Texas Hold'em games. But Pot-Limit Omaha stands out as an immediate second in terms of both popularity and engagement.
The good thing is that bettors can easily find their captivating games at various online poker operators that cater to multiple player counts. However, depending on the number of players taking part in a poker game, the best poker sites offer many other variations to get involved in the fervor of the game:
Texas Hold'em
Starting with two face-down hole cards, five community cards will gradually be revealed over time. The Goal of Poker is to gather chips pot by pot, create the strongest hand at the table, or intimidate rivals into folding. Considered the best online poker variant, this remains an all-time classic when it comes to cash games, Sit & Go events, and tournaments, offering tables with varied stakes to accommodate all players.
Omaha
This variant should come easily if you understand Texas Hold'em. Betting rules and hand hierarchies in Omaha align closely. Yet Omaha presents its own distinct set of challenges – four-hole cards instead of Texas Hold'em's pair. This strategic variation increases the possibilities of powerful hand combinations, offering invigorating excitement.
Seven-card stud
In NJ online poker, a 7-card stud is known for its gameplay involving seven cards over six betting rounds. Begin with two concealed cards, unveil four face-up cards, and conclude with one hidden card. Although thrilling with 2 to 8 players, 7-card becomes more dynamic with variants such as Razz.
5-Card Stud
Five-card draw is a beloved casino classic in New Jersey. It holds supremacy as an unparalleled form of gameplay, with its online version equally revered. The goal of this game is clear: Forming the best five-card hand and placing strategic bets. Victory goes to the person with the strongest hand after the second betting round.
Zoom Poker
With PokerStars' ingenious innovation, Zoom Poker, you're bound to a rapid-fire session, as players traverse different tables with each hand, or instantly upon folding. This high-octane variant redefines traditional poker dynamics, ensuring you remain engaged and challenged while navigating the ever-evolving gameplay.
Poker Game Strategies
Mastering the complex world of poker requires an intimate knowledge of its various strategies. It is crucial to being successful at poker tables, from calculated bets to reading opponents' reactions. In this chapter, we will explain a few helpful online poker strategies, which will hopefully come in handy.
Do Not Try To Play Every Hand That You Are Dealt: If you are a beginner, it is less likely (although not impossible) to win with most of your starting hands. You need to gain some experience to risk it.
Play Within Your Bankroll: Do not try to go above what money you have. Usually, one of the mistakes players make is to try to bite more than they can chew. You have plenty of time for that after you become a better player.
You Cannot Win Every Game You Play: Although an obvious statement, many players get very frustrated when they lose. This does not help them in any way, so it's important to keep a rational mind when playing virtual poker.
Mind Your Cards: You should always pay close attention to the cards that are being played. This will help you a lot to think about your next move and how to make it.
Start Low: Don't try more advanced poker games if you are a beginner. There are plenty of poker game options, so begin with the one closest to your skill level.
NJ Online Poker Software Options
Poker provides players with many choices to access their favorite games. Software options provide players with a range of ways to interact with the poker table, ensuring each one can find their optimal way to engage. So, we invite you to take a look at the options below:
Full Download – This is the best way to play poker if you're using a desktop computer or your laptop. You just have to download the software package on your device and you are ready to go. You can download it either on Windows or Apple devices.
Apps – This is probably the easiest way to enjoy online poker NJ. There are many poker apps out there, depending on the game and the level you are at.
Instant play – If you're not too computer savvy or don't have time to download and install things on your computer, you can simply play online poker directly on the NJ online poker sites.
NJ Online Poker Apps
As poker has evolved, mobile apps have also adapted to modern preferences. This transformation makes poker accessible from smartphones and tablets, reinventing convenience. As a rule of thumb, New Jersey online poker players can download poker apps seamlessly across geographic borders for enjoyment on the go. This overview explores some of the major mobile applications that provide access to high-quality online poker real money and free play, thus highlighting their adaptability and accessibility.
PokerStars
PokerStars offers probably the best online poker in NJ, presenting a diverse selection of games akin to desktop options. It includes FastFold games, also known as Zoom Poker, and efficient game search, available on both iOS and Android. In terms of online poker reviews, this brand indeed stands as a noteworthy option.
WSOP/888 Poker
These apps, available on iOS and Android, share software and network for a seamless experience. Overall, both VSP and 888 Casino NJ bring forth multi-table tournaments, Sit & Go events, and seamless navigation.
WSOP adopts a landscape mode view with black and red aesthetics, while the 888 Casino app embraces a blue and black theme. Both platforms feature color-coded controls for intuitive gameplay and benefit from shared liquidity among players from different states.
PartyPoker/BetMGM/Borgata Poker:
When evaluating more online poker USA options, consider PartyPoker, BetMGM, and Borgata Poker for New Jersey. These apps share a network with distinct rewards programs and offer Zoom Poker and daily freeroll tournaments, among many others.
PartyPoker Casino app's innovative portrait layout empowers one-handed play, effortless tab shifting, and access to specialized three-person tournaments. The BetMGM Casino app takes it a step further by seamlessly integrating casino and sportsbook options. Meanwhile, Borgata Casino app shines through with unique secondary poker promotions and the opportunity to partake in major live tournaments such as Borgata Poker Events and BetMGM Borgata Online qualifiers.
NJ Online Poker Software Providers
Examining New Jersey's dynamic online poker scene, we are met with the foundation, supported by numerous collaborations with leading software vendors. These entities serve as the driving force behind the state's advanced and engaging poker platforms, catering to both desktop and mobile users.
Dragonfish
Owned and developed by 888 Holdings, this operator provides customizable poker software solutions for operators launching their own poker rooms. As a B2B division with over a decade of experience, it stands behind widely-known platforms such as WSOP's.
Pala Interactive
The Pala Poker brand thrives under its umbrella, thanks to Pala Interactive. Notably, they specialize in offering both real-money gambling software as well as social gaming features. Additionally, they have also ventured into sportsbook technology development.
PokerStars
Recognized for its advanced poker software and a wide array of game offerings, PokerStars stands out from its peers as an online poker market leader. Famous for its customizable features, PokerStars also provides access to innovative formats like Zoom Poker as well as premier tournaments such as WCOOP and SCOOP.
GVC
As an international sports betting and gaming giant, GVC Holdings, now Entain, owns top gambling brands such as Ladbrokes, Coral, and Bwin. However, it drives the online poker rooms at BetMGM, Borgata, and PartyPoker, fact that denotes its prominence in the gambling scene.
Online Poker Tournaments
The online poker market for tournaments has significantly advanced in recent years. The introduction of PokerStars in 2016 brought invaluable expertise, sparking a surge in seasonal events and series. These offerings not only amplify player engagement but also pave the way for winning valuable prizes, including sought-after golden rings and coveted bracelets.
PokerStars NJ was the first to raise the bar and WSOP was quick to answer with online events such as WSOP Circuit 2023. The new Potomac Poker Open Championship is also worth looking into as it features a $5,000 prize package available for all New Jersey Poker players. Additionally, other operators are quick to catch up from behind too, promising even better online tournaments NJ:
Sit & Go Tournaments
This kind of New Jersey online poker tournament has swift competition, igniting as tables fill up. WSOP and PokerStars pioneered this format, encompassing buy-ins ranging from <$0.10 to over $500. The evolution continues with innovative formats like Spin & Go and BLAST, introducing surprise prize pools scaling up to 10,000 times the buy-in.
Multi-Table Tournaments
Multi-table tournaments (MTTs) add another exciting dimension to online poker. Online poker players compete against an expansive field across multiple tables to progress through various stages and secure top positions for lucrative payouts.
Cash Games
What sets cash tables apart is the immediate payout, allowing you to cash out upon leaving. Look to No Limit Hold'em tables with buy-ins below $100 for dynamic action. WSOP/888 and PokerStars excel in drawing cash game enthusiasts.
Freerolls
PokerStars NJ pioneered this trend, prompting 888 to respond with daily, weekly, and monthly events of this sort. They give participants a way to play free poker online without incurring any costs while competing for real money prizes. New customers are the main target for these freerolls, but existing customers can also experience them on special occasions.
NJ Online Poker Shared Player Pool
Collaborative efforts are revolutionizing the Poker USA landscape. At its center lies WSOP.com and 888poker, with their partnership spanning New Jersey, Delaware, and Nevada.
On the other side, PokerStars holds an established presence in New Jersey and Pennsylvania. However, these states prioritize localized gameplay, restricting interactions to only within-state participants. Moreover, in recent events such as the PokerStars Players Championship 2023, New Jersey also had a shared pool with Michigan. 2021 also marked Partypoker's operational expansion within, although limited to the New Jersey borders
Overview of Leading NJ Online Poker Sites
Take a look at the best online poker sites in NJ and explore their finest features and offerings! From diverse game offerings and exciting tournaments, our reviews can assist in making an informed choice for a superior poker online NJ experience.
PartyPoker
Longstanding Presence in the Online Poker Market
An Enticing Selection of No-Limit Texas Hold'em and Pot-Limit Omaha Games
Shared Online Network with Borgata Poker and BetMGM Poker
This NJ online poker operator has become an industry icon over time. But, it has also undergone considerable growth and change over time. Even though its current appearance has become more subdued since past events like Black Friday, it still offers an engaging platform for playing No-Limit Texas Hold'em and Pot-Limit Omaha games, hence providing a glimpse of its historical prominence.
Its software ensures an enjoyable gaming experience similar to what can be found on the app NJ, while its selection of game options offers plenty of choices. Party Poker NJ's unique promotions such as its alluring $25 Bonus match the benefits associated with an eventual Party Casino Withdrawal, making it an attractive choice within Party Casino NJ.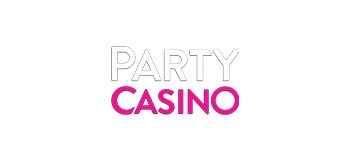 PokerStars
Part of the international Pokerstars Brand
Weekly Freroll Events & Championships with $1M GTD prizes
Second most active cash game network in the state
PokerStars is the global leader in online poker, known for its wide reach, rapid advancement, and unparalleled reputation. With an esteemed legacy and global reach that makes them stand out from their competition, this gambling brand stands as a beacon of quality on the NJ online poker scene.
PokerStars Casino NJ quickly established itself due to its international successes since opening for business in 2016. Moreover, the operator boasts the world's largest player pool and provides an immersive poker experience through PokerStars VR. It further impresses through the PokerStars Casino promotions like $100 Free Play and $600 Match Deposit offers. Thus, poker online NJ fans have all of the motivation needed to join in the ride.
In addition, this operator creates partnerships that enable the organization of events like the PokerStars Oracle Red Bull Racing. This way, this poker operator seeks to give its community of bettors something fresh every time they wager.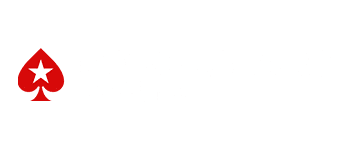 888Poker
Bonus offers with both deposit and No Deposit Poker bonus options available
Part of the biggest poker networks in association with WSOP.com
Advanced Payment Technology powered by Nuvei
Since 2013, 888Poker has been one of the go-to spots in NJ online poker, providing a dynamic platform for enthusiasts of poker. Sharing player pools with WSOP.com ensures an engaging poker experience, which has been highlighted in numerous online poker reviews.
Besides, the partnership with Caesars Palace Atlantic City adds to its popularity among local poker aficionados fans. Furthermore, this site stands out with its distinctive blue and black color scheme which mirrors that of WSOP.com to some degree.
It provides an enjoyable gaming experience for everyone with its wide range of 888 Casino bonus offers like a $20 no deposit poker bonus and up to $1500 deposit match, to suit the diverse preferences of its user base. Integrating Nuvei Instant Payment technology further ensures quick and safe transactions. This way, your 888 Casino deposit and 888 Casino withdrawal processes should become even easier!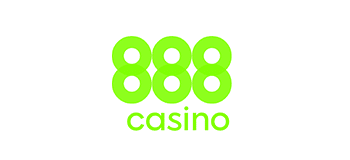 WSOP.com
Diverse Promotions including a $100 No Deposit Poker bonus and 100% up to $1000 Deposit Match
A large array of poker variants, including MTTs and Blast games
Shared liquidity with other states & big tournaments such as the Grand Las Vegas Poker Circuit
On November 21, 2013, the WSOP Poker NJ made its debut in the local online poker scene. As a well-recognized brand, World Series of Poker provides a secure and reputable platform that attracts substantial player traffic.
Interestingly, it combines player pools from New Jersey, Delaware, and Nevada for enhanced tournaments with increased prize guarantees. Here, you'll discover an exciting variety of poker experiences – from the classic Pot Limit Omaha (PLO) and No Limit Hold'em (NLHE), to Sit & Go tournaments, adrenaline-pumping Multi-Table Tournaments (MTTs), and the thrilling BLAST format.
Tournament enthusiasts will find WSOP especially appealing, online competitions such as the WSOP Circuit 2023 where participants vie for cash rewards. Prizes not only include cash awards but also gold bracelets from WSOP Online and Circuit Gold Rings awarded during their online and in-person tournaments. The catch is the latter ones, allow the local poker community to qualify for annual Las Vegas events and experience the best online poker in NJ on another level.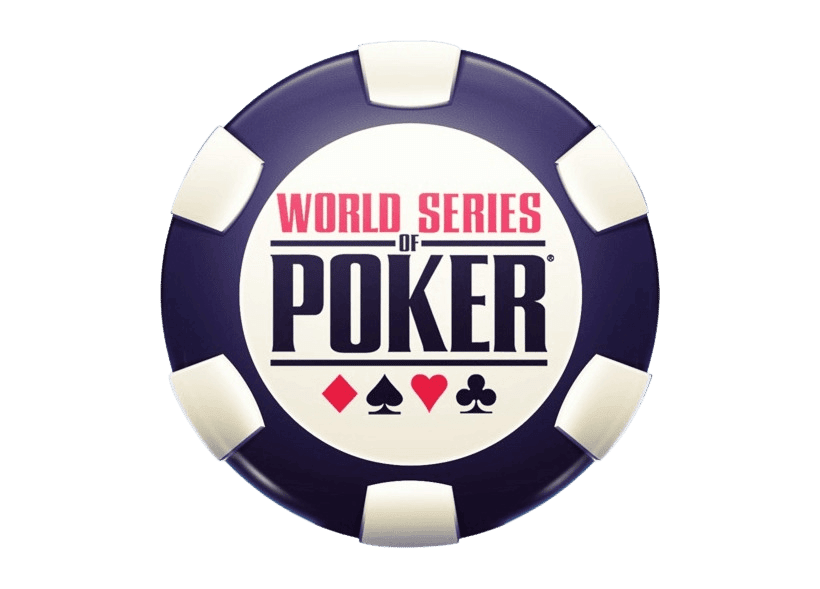 Borgata Poker
Shared player pools with Partypoker and BetMGM
Impressive deposit match bonus and free MTT tickets
Shared poker partition with BetMGM, including promotions, tournaments, and player polls
Borgata Online Casino NJ operates on the BetMGM US network, supported by MGM Resorts. So, there is no wonder it has made itself well-known throughout New Jersey for its impeccable gaming services.
Moreover, sharing player pools between PartyPoker and BetMGM ensures dynamic action during grand tournaments. The site also provides an impressive deposit match bonus of up to $1000 as well as free MTT tickets upon any $10 deposit.
Furthermore, Borgata Poker provides an array of versatile poker offerings including BLAST, Sit & Go tournaments, and MTTs, besides the usual NLHE/PLO cash games. Besides, the Borgata Casino app ensures gaming on the go and perfectly complements the Borgata Casino bonus that you can also claim on mobile. Borgata Casino differs slightly from BetMGM by providing an expanded selection of casino games online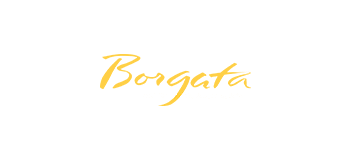 BetMGM
Impressive welcome package incentive
Shared pools with PartyPoker & Borgata Poker
Decent variety of poker options & events
First launched as playMGM, BetMGM quickly developed into an industry leader on Borgata's license. Operating similarly to PartyPoker and Borgata, it shares its software platform as well as the latter's promotions catalog.
The casino welcomes newcomers creating a BetMGM Casino account with a 100% up to $1,000 first deposit bonus and up to $75 in poker tournament entries. Additionally, it makes available various daily tournaments with guaranteed prizes.
As one of New Jersey's newest additions to online poker, BetMGM Poker provides classic games such as Seven-Card Stud and Limit Hold 'em as well as opportunities for NLHE and Omaha play. Besides, its website provides tutorials designed to enrich player experiences akin to virtual poker books. But for a full experience, the operator has a streamlined transaction process, thus allowing you to carry out a BetMGM withdrawal and BetMGM deposit equally easily.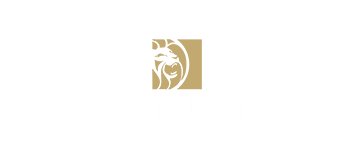 How to Join a NJ Online Poker Room
Starting your poker session is easier than you think.
First, select from among the best online poker sites in New Jersey. Once selected, navigate to the website's registration page where you will enter important details that play a pivotal role in verifying and age validating, creating a secure and responsible gaming environment. Depending upon your platform of choice, additional documents like passports, driver's licenses, or utility bills may be required as proof.
After you have completed registration, move quickly to fund your account to open up a world of gaming possibilities. Don't forget your casino bonus – an additional exciting step that can transform the gaming experience! Note that to gamble in New Jersey (at 21+) one must first be of legal gambling age before physically being present within its borders.
Depositing & Withdrawing Funds from Online Poker
Seamlessly depositing and withdrawing funds is essential to an ideal gaming experience. New Jersey bettors have multiple online casino payment options available to them:
Credit/Debit Cards: This is a favored payment method available on the online poker market. Visa and Mastercard transactions can help you fund your poker account quickly. However, some banks might decline online gaming transactions. So, to protect yourself it's wise to review their policies as well as have an alternate plan ready.
E-Wallets: Options like PayPal, Skrill, and Neteller add an extra layer of protection and privacy to your transactions. By simply linking your PayPal account with your poker account, fund transfers can take place easily while keeping all financial data private and secure.
ACH (Bank Transfer): This method provides online poker players with the possibility of directing bank transfers. By linking your bank account directly with your poker site, ACH ensures smooth deposits and withdrawals with quick transactions.
Prepaid Cards: Play+ is one of the pre-funded solutions similar to gift cards that allow users to load money onto them and use them directly for online poker transactions. This is a good option if you want to avoid overspending while conducting your transactions smoothly.
Cash at Casino Cage: Some poker sites allow customers who prefer more secure transactions to deposit and withdraw funds at a casino cage directly. This method offers immediate access to their funds.
Advantages of Playing Online Poker
Engaging in virtual poker gaming offers numerous benefits that will enhance your gaming experience. So we invite you to discover these advantages that come with it:
Profitable Promotions: NJ online poker sites are well known for offering captivating promotions that draw in customers. From welcome bonuses to ongoing loyalty rewards, these incentives help bolster your bankroll and extend the gaming experience.
Easy Access: Regardless of the device you're using joining tables is easy at any time. You can conveniently download a specific poker app and freely play within the borders of New Jersey.
Play Poker For Free: Numerous platforms are offering free poker online play options, enabling you to practice without incurring financial costs. Moreover, it provides beginners the perfect opportunity to learn the ropes before venturing into real-money games.
Tournament Fun: Online poker provides access to an abundance of tournaments tailored specifically to your interests and preferences. Regardless of your preferences, you're sure to find formats and buy-ins to suit your style of poker playing.
Lower Stake & Rake: Online poker typically features lower stakes than its traditional casino counterpart, making it accessible for online poker players of all budgets. Furthermore, platforms tend to charge lower rake fees, enabling you to keep more of your winnings.
New Jersey Online Poker Laws
Navigating New Jersey's legal framework of online poker requires an in-depth knowledge of key components that define its gaming landscape.
Governor Christie signed into law A2578 on February 26, 2013, which regulates online poker and casino operations within New Jersey. DGE is also empowered to license online operators who provide services to bettors who fulfill specific criteria.
But first, let's examine the stringent regulations New Jersey placed upon gambling:
Legal Age and Location Requirement
Players must be at least 21 years old and present within New Jersey's boundaries to participate. So, abiding by these requirements as either a resident or visitor is of vital importance However, attempts to circumvent account registration processes or provide false information risk account closure and legal consequences.
Geolocation and State Servers
State and federal regulations mandate that even the best online poker sites in NJ use geolocation software. Servers used by online platforms must be located within the state. Geolocation plays a critical role in maintaining compliance and discouraging any attempts to manipulate the system.
Tax Obligations
Players should be mindful of their taxation responsibilities, just like how operators have to pay a 15% tax on revenue. Certain circumstances, such as tournament victories that surpass $5,000, may necessitate tax withholding.
Liquidity Sharing and Playing Online
Through cross-state competition enabled by liquidity-sharing agreements with neighboring states, bettors can participate in shared pool competitions As long as your site of choice offers this feature, you can compete against players from other states.
Online Poker Safety and Security In NJ
In the realm of poker online NJ, players have a clear advantage when it comes to protection, in comparison to unregulated sites. First and foremost, encryption helps create a more secure environment by protecting both personal and financial data. Additionally, advanced security mechanisms similar to those found at land-based casinos detect and prevent fraud. In the same vein, identity verification ensures compliance and prevents underage gambling risks.
Responsible gaming is also at the core of New Jersey's best online poker real money platforms. They provide tools for self-management and collaborate with regulatory bodies to provide an enjoyable poker experience to New Jersey residents. The New Jersey Division of Gaming Enforcement oversees the online operators' activity. This way, the integrity of players' funds and personal information security are guaranteed.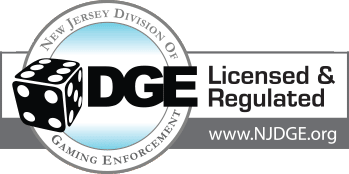 History of Online Poker in NJ
Governor Chris Christie granted licenses to New Jersey casino platforms in 2013, mandating for affiliation with land-based casinos within the state On November 26th, 2013, the first online sites launched, namely WSOP, Party, and Borgata Poker. Despite technical glitches and geolocation problems that arose at launch time, growth was still a hopeful premise.
Due to casino closings in Atlantic City, a lot of partnerships were compromised and the fate of online poker remained in limbo.
In 2014, New Jersey's online poker revenue reached nearly $30 million – an incredible feat in any US market! Additionally, new entrants, mergers, and closures shaped its growth over the year
Furthermore, PokerStars' return in 2015 revitalized the NJ online poker scene and marked an important turning point. Progress in technology led to steady profits, although growth stalled in late 2017. Furthermore, in 2018, the revenue experienced a small decrease.
But today, numerous poker-focused operators showcase the industry's resilience that withstood the test of time. Since 2013, New Jersey online poker has generated significant revenue, demonstrating its impressive development into one of the best online poker real money destinations in the US.
Conclusion
In essence, NJ online poker encompasses an innovative mix of history, strategy, and entertainment. New Jersey stands at the forefront of the online poker revolution due to its vibrant market, stringent regulations, and wide array of offerings.
The state's diverse poker scene caters to every skill level imaginable and offers something for every novice and seasoned player alike. So why wait? Take a deep dive into poker online NJ landscape now and experience all its thrills firsthand! Place your bets, improve your skills, and join New Jersey's vibrant poker community!
FAQ
What is the top online poker site in New Jersey?
Finding the ideal site depends entirely on you and your preferences, but when making this choice make sure that licensed operators offer smooth navigation and attractive bonuses.
Do I have to pay taxes on my online poker winnings?
Should your winnings exceed $5,000, the casino will provide a Form W2-G to be reported to the IRS. They will withhold up to 3% and the federal government approximately, depending on your tax bracket.
Do I have to be from New Jersey to play?
Not necessarily. But it is mandatory that you are within state borders to access your account, carry out transactions, and play poker games for real money.
How many online poker variations are there available?
New Jersey provides various poker game variants, such as Texas Hold'em, Omaha, and Seven-Card Stud, among many others.
Do I need to download an online poker client in order to play?
Typically yes. Some sites may provide browser-based access without requiring downloads; it depends on which website you visit.