Gambling at a relatively new online casino can be both equally exciting and a bit worrisome. Unibet Casino NJ offers some competitive deals. It has plenty of promotional offers and an overall exquisite gaming library. Luckily, at Unibet Casino NJ you only need to focus on having fun and enjoying a gambling session. In this guide, you will find out how to make the best of your gambling experience and everything you need to know about the Unibet withdrawal.
Unibet Withdrawal Table of Contents
Setting Up a Unibet Account
NJ players must register as members to take full advantage of the awesome promotions. That also includes playing and winning at the extraordinary casino games available at Unibet casino NJ. Joining the Unibet community takes only a couple of minutes. Moreover, don't forget to verify your Unibet casino account, so you can have access to all the casino perks. You need to provide the following information:
Setting Up an Account Instructions
Setting your login details – username, email address, and a strong password
Personal information – name, date of birth – to prove you're 21 years old or over (gambling legal age)
Few more personal details – mobile number and full residence address (within the state of New Jersey).
If you meet the legal requirements and feel comfortable with the risks involved, opening a Unibet Casino account can be a fun and exciting way to enjoy this operator's casino game library and try out the demo versions of the preferred casino games. However, make sure you understand the terms and conditions and privacy policy of the platform and ensure that you have the means to responsibly manage your gambling activities.
Unibet Casino Bonus for New Players – Deposit Match Up to $200
Before enjoying your good luck, you must take every chance out there to improve your winning chances. What better start than wagering on the house? You can make the most of your gambling experience with the Unibet casino bonus that matches your first deposit up to $200. What makes this sign up offer different from the other casino welcome bonus deals provided by licensed operators in New Jersey is the fact that the bonus funds are available for wagering on all casino games on the Unibet NJ website and mobile app. To activate this Unibet deposit bonus, you need to sign up and select the New Casino Player – 100% Deposit Bonus up to $200 offer. After that, fund your player account with a first deposit of a minimum of $10. The Unibet bonus code UBCASINO500 will be filled in automatically, letting you know the promotion has been triggered.
Unibet Casino Bonus Terms & Conditions
Each online casino implies certain wagering conditions for their bonuses. The reason is to ensure a specific profit and avoid players taking advantage of multiple offers. In other words, the player must wager the bonus amount and the winnings resulting from it. So in order to qualify for a Unibet withdrawal and cash out the winnings you gained with the Unibet Deposit Bonus of up to $200, there's a 25x wagering requirement you need to complete. You have 7 days to satisfy the playthrough condition from the day you receive the bonus funds. In the event you fail to do so, all bonus money and associated winnings will be forfeited.
Apart from the $200 Deposit Match bonus, there's a sign up offer for new players who want to place bets on their favorite sport events. There's a Unibet Risk Free bet bonus of up to $100, which you can claim by signing up and placing a minimum bet of $10 on the preferred sport event. By activating this Unibet sportsbook promo, if your first bet loses, you will receive a refund of up to $100 in bonus money, within 72 hours. There are many options available on the Unibet NJ sportsbook platform, including football, basketball, baseball, hockey, soccer, and tennis. Moreover, you can choose from various bet types, such as moneyline, point spread, and over/under. There are no wagering requirements for this Unibet sportsbook bonus.
Finally, there are plenty of other Unibet promotions for existing members. Make sure to check the promotions section or sign up to the newsletter during the registration process to receive emails regarding the latest Unibet bonuses and deals.
Making a Unibet Deposit
However, there's another step before you can truly enjoy all the benefits the casino has in place for you. That is, making a Unibet deposit. You'd be happy to hear that Unibet online casino offers gameplay options. Practically, there are promotions for every kind of gambling budget. So, even a small investment can bring lots of fun. To make a deposit, follow these steps:
Making a Deposit Instructions
Log into your account and go to Cashier
Pick your preferred banking method
Confirm the transaction
How to Request a Unibet Withdrawal
Hundreds of NJ online slots, with new titles, are added periodically to the website. Of course, table games like NJ online Blackjack and NJ online Roulette are not to be excluded from the discussion. Have we mentioned there's also NJ online poker? This is only a small part of what Unibet online casino brings to the table. Sooner than later, the good fortune will make you request a Unibet withdrawal. To cash out your winnings after landing a big NJ online Jackpot, please follow the next steps:
Requesting a Withdrawal Instructions
Log into your member account (make sure to complete the verification process before)
Go to Cashier and click on Make a Withdrawal
Pick the amount of money for your Unibet casino withdrawal
Select the preferred banking method (used in the past to deposit)
Follow the on-screen instructions
Accept the transaction and find the money in the selected account
Unibet Casino App Withdrawal
Unibet online casino takes pride in creating a modern and refreshing gambling experience for every customer. That's why the Unibet app comes truly handy and offers an extraordinary user experience. The Unibet casino app can be easily downloaded to your device, be it iOS or Android. It is not only practical but it gives you full freedom in managing your account.
With the mobile app, you have accessibility to all the important features of the casino. You can claim the desired promotions, deposit money, and request a Unibet withdrawal. With a great design and interface, the Unibet casino app allows you to have a blast every time you're looking for some authentic and limitless casino fun. That being said, you can easily request a withdrawal via the mobile app following these steps:
Mobile App Withdrawal Instructions
On your mobile device, open the Unibet Casino app.
Sign in to your account.
Select "Cashier" or "Banking" from the menu.
Choose the "Withdraw" option.
Choose your preferred Unibet withdrawal method (for example, PayPal, Neteller, credit/debit card, etc.).
Enter the amount
Confirm the transaction.
Available Unibet Withdrawal Methods
A great online casino makes sure players have fast. Therefore, easy access to their earnings and Unibet casino NJ should be no different. By making available varied withdrawal options, the casino ensures a fair and convenient Unibet withdrawal. For everything to run smoothly, the casino recommends using the same deposit Unibet withdrawal methods. Furthermore, these are the cashout options to choose from:
ACH (Bank Transfer)
Neteller
PayPal
Check at the Hard Rock Hotel Casino Atlantic City Casino Cage
Regardless of the chosen method, the Unibet minimum withdrawal amount is $10. Cash-out fees are not normally compulsory but we strongly advise you to check this information with your bank or card issuer. The same goes for the Unibet withdrawal time. More specifically, each is different, depending on the banking method. Find beneath all the important casino cash-out rules.
ACH (Bank Transfer)
The best way to make a Unibet withdrawal is the ACH transfer, which is also recommended by the casino. Using ACH for online gambling transactions can have certain advantages, such as lower fees, faster processing times, and improved security compared to traditional payment methods like check or wire transfer. Follow the on-screen instructions and provide the bank's name, bank account city, and routing number.
Neteller
Being one of the most popular e-wallets, Neteller grants players the safety and security of the transaction. The same goes with the very efficient and simple process of making a Unibet withdrawal via Neteller. Simply connect your e-wallet to your player account and cash out your winnings in no time. Moreover, depending on some factors, including the Unibet Casino's processing time, security checks, and the speed of the e-wallet service, it might take some times for your fund to appear in your account balance.
PayPal
This Unibet withdrawal method can be used for making a deposit, as well. Due to the high popularity of PayPal, more and more customers use their personal (not business) accounts to make withdrawals. It's safe, it's fast and you only need to log into your PayPal account in order to withdraw your earnings. Therefore, PayPal became one of the most popular withdrawal option for NJ gamblers.
Check at the Hard Rock Hotel Casino Atlantic City Casino Cage
Unibet online casino gives you the chance to visit the brick-and-mortar casino's cage, for a cash withdrawal. Initiate the Unibet withdrawal online and make sure to bring a photo ID and account access details. This way, you can benefit from a fast cash withdrawal and maybe have some extra fun since you're at the casino already. This withdrawing option can be convenient if you prefer not to use online banking or e-wallet services.
Unibet Withdrawal Timeframe
Normally, Unibet casino NJ takes all precautions and states a longer timeframe for a Unibet withdrawal. Although a transaction can take up to 5 business days, most of the time can only require 24-72 hours, depending on the chosen withdrawal option. Keep in mind that these timeframes are estimates and can vary depending on various factors such as bank processing times, security checks, and so on. That being said, this is the regularly expected timeframe:
| Withdrawal Method | Timeframe |
| --- | --- |
| ACH (Bank Transfer) | Up to 5 Business Days |
| Neteller | Up to 3 Business Days |
| PayPal | Up to 3 Business Days |
| Check at the Casino Cage | Instantly |
Additional verification documents
Players always appreciate a casino that's reliable and tackles safety measures accordingly. This is why a Unibet withdrawal might impose further verification on the player's identity or financial information. Everything is being processed in a secure manner and the only purpose is customer protection.
The first verification requires proof of complying with the legal age of gambling, 21 years old and over. Normally, this is possible through a photo ID (driver's license, passport). Just as well, the same documents can prove your residency within the state of NJ. Moreover, to request a Unibet withdrawal via any of the available withdrawal options, members have to either sign into their banking account – PayPal/Neteller or provide further information on the bank account – bank name, address, routing number.
Cashing out via a physical check at the casino cage implies being able to prove your identity – a photo ID would do, next to the online account login details. Furthermore, before even requesting a Unibet withdrawal, make sure to complete the KYC verification process, for cashout eligibility. At the same time, don't forget to check all the wagering requirements have been met.
Regulatory Taxes
Unibet is a renowned casino, appreciated for its transparency in all financial transactions and gambling activities. Therefore, it informs and supports members regarding the legal tax requirements. Since gambling winnings are taxable, every player must comply with federal laws by filling out the W2G Form. To get a copy of your tax forms, sign in to your player account, go to Account History, click on Tax Forms and browse through your activity. Then make sure to visit the IRS website for further Form W2G instructions.
Safety Measures
Data privacy and financial protection in the online world is something to take great interest in. Unibet casino NJ takes all precautions to keep your information highly confidential. To keep everything under control, the platform utilizes the latest security and encryption technologies available. Just as well, the financial transactions are handled through trusted third parties so your gaming experience is stress-free.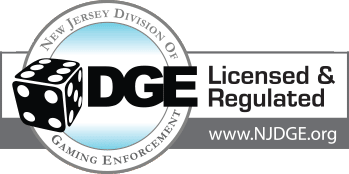 To prove the strong security of the casino, we conclude with the fact that Unibet casino NJ is regulated and licensed by the State of New Jersey, Division of Gaming Enforcement. Moreover, a regulated and licensed operator provides numerous advantages to players, including the protection of personal and financial information, fair games and odds, and the certainty that any winnings will be paid out promptly.
Responsible Gambling
A fully satisfactory gambling experience is also a healthy one, where the players have their gaming attitude under control. Unibet online casino keeps an eye on responsible gambling and provides each member with quality support. Firstly, Unibet casino NJ offers some self-help tools that can guide the player throughout the gaming crises. You can also request help from specialized organizations. Then, there's the possibility to set specific limits on the player's account:
Session Time limit
Deposit limit
Spend limit
Conclusion
Checking your balance and requesting a Unibet withdrawal is one of the easiest things to do at this amazing casino. The process involves only several simple steps, that you can easily complete. The pleasant and super satisfactory gambling experience leading to the cash-out stage is also something to always come back to. With that being said, what are you waiting for? Choose one of the promotions in-store, to get one step closer to cashing out the jackpot of your dreams.
FAQ
How do I withdraw money from my Unibet online casino account?
To make a Unibet withdrawal, sign in to your player account, go to Cashier and click on Make a Withdrawal. Choose the preferred banking method and select the amount you want to cash out. Follow the on-screen instructions and complete the transaction. 
What payment options are available for a Unibet withdrawal?
A Unibet withdrawal can be done through one of the following banking options: ACH (Bank Transfer), PayPal, Neteller and check at the casino cage. 
Can I cancel a Unibet withdrawal?
A Unibet withdrawal can be canceled as long as it is in pending status. To cancel a pending withdrawal, go to Account History and click on Pending Withdrawals. Choose the transaction you want to cancel and find the funds back into your balance. 
How can I check my Unibet online casino account balance?
Before making a Unibet withdrawal you can check the available funds in your balance. Simply log into your player account, and go to My Account > Balance.   
What is the Unibet minimum withdrawal at Unibet online casino NJ?
The minimum amount available for a Unibet withdrawal, regardless of the chosen banking method, is $10.