October has arrived in the Garden State of New Jersey, and with it comes a chill in the air and the anticipation of Halloween. It's the time of year when even the most serious gamblers can't resist the allure of spooky-themed Halloween casino promotions. In Atlantic City, known for its exciting gambling scene, casinos are fully embracing the Halloween spirit, and here at Jersey Casinos, we are your dedicated source for all the latest casino promotions that promise a wickedly good time.
Below, we'll dive deep into the top Halloween deals in NJ, show you precisely how to claim these fantastic bonuses, introduce you to spine-tingling casino games, and highlight why these limited-time offers are too good to pass up.
The full moon casts an eerie glow over the Atlantic City skyline, setting the stage for a Halloween casino promotions season like no other. Right now, NJ online casinos are brewing up some bewitching offers, each one more exciting than the last.
So, let's take a closer look at some of the top offers in New Jersey, where the excitement is palpable and the rewards are as sweet as Halloween candy.
WSOP Casino: Jack-O-Lantern-Jackpot (October 26-31)
Imagine yourself in a Halloween game where your luck takes a thrilling twist. At WSOP's Jack-O-Lantern Jackpot, you have the chance to win $100 cash with a twist of fate.
To win the $100 cash prize, you must be dealt two Jacks (one pair) and witness the flop revealing two more Jacks (a second pair). For example, if you are dealt the Jack of Hearts and the Jack of Diamonds, and the flop shows the Jack of Clubs and the Jack of Spades along with one other card, you are eligible to receive the $100 cash prize. However, please note that Heads Up cash games are excluded from this promotion. That's why we advise you to review the wagering requirements:
Terms & Conditions
Eligibility: You must have a valid and verified WSOP.com real-money account.
Eligible Games: This promotion covers cash games, excluding heads-up games.
Redemption: The prize money will be added to your account within 7 days after the promotion ends.
Registering for promotions is calculated in the GMT timezone.
31 Days of Daily Deals at Tropicana Casino
Prepare for a month-long Halloween extravaganza at Tropicana Casino NJ! Throughout October, its offering daily deals and bonuses to keep your Halloween spirits soaring. Let's find out more about the daily deals and make sure you don't miss out on the thrilling Halloween action!
Offer Breakdown
Oct 1: Start the month with a bang – enjoy a 100% Bonus Match on Deposits Up to $20, allowing you to kickstart your Halloween gaming with a boosted bankroll.
Oct 2: Multiply your fun with a Reward Credit Multiplier (3X for Slots, 2X for Table Games).
Oct 3: Simply make any deposit, and you'll be treated to a sweet $10 bonus, giving you even more reasons to spin those spooky reels.
Oct 4: Get a 10% Bonus Match on Deposits Up to $1,000 – it's a Halloween treat that caters to both casual players and high rollers alike.
Oct 5: Deposit $25, and you'll receive a $10 Bonus (redeemable up to two times), ensuring that your Halloween gaming sessions are filled with extra spins and excitement.
NetEnt's "Bring the Heat" Giveaway at Stardust (September 28 to October 12)
At Stardust Casino NJ, Halloween is not just a day – it's an adventure that lasts from September 28 to October 12, 2023. During this spine-chilling period, choose to wager a minimum of $25 on select NetEnt Casino slots. This way, you'll earn tickets for a chance to grab a share of the impressive $100,000 cash prize.
But here's the exciting part – this promotion includes not only Halloween-themed titles like Blood Suckers but also beloved classic slots such as Divine Fortune and Jumanji. And the fun doesn't stop at Stardust Casino. You can also find this thrilling offer at other reputable NJ online casinos, including Golden Nugget Casino NJ, BetRivers, and Tropicana.
Festive Fall Spin
As the leaves change and the air turns crisp, the Festive Fall Spin promotion at Borgata Online Casino NJ sets the stage for a Halloween feel like no other. It's the perfect way to ease into the Halloween season and savor the beauty of the changing scenery.
The Fall Spin-the-Wheel promotion brings daily excitement to your autumn days. Every spin guarantees a win, and bonus dollar prizes await! So, get ready for a season filled with thrilling spins and fantastic rewards.
How to Claim a Halloween-themed Casino Bonus
Excited to grab those fang-tastic Halloween casino promotions? We've got you covered, and it's as easy as pumpkin pie! Here's your friendly step-by-step guide to claiming your spook-tacular rewards:
Step By Step Instructions
Sign Up or Log In: Whether you're a newbie to the casino world or a seasoned pro, the first step is a breeze. If you're new, take a few minutes to create your account. If you're already a registered player, simply log in!
Enter the Promo Code: During the deposit process, you'll come across a special promo code designed for the casino Halloween promotion you want. Make sure you type it in accurately to unlock your bonus.
Review the Terms and Conditions: Before you dive in, take a moment to go through the terms and conditions of the promotion. This ensures you're in the know about wagering requirements, eligible games, and any other important deets.
Enjoy the Halloween Fun: With your bonus securely in hand, it's time to immerse yourself in the Halloween-themed games and soak up the eerie excitement that's waiting for you!
Halloween Casino Games in New Jersey
For those who crave Halloween thrills, New Jersey's online casinos offer a spine-chilling selection of Halloween-themed slots. These games are designed to immerse you in the eerie ambiance of the season and offer the potential for big wins. Here are some of our top picks, each with its own unique twist:


Blood Suckers
Sink your teeth into this vampire-themed slot with its 5×3 reels, 25 paylines, and a high RTP of 98%.

Witches Riches
Cast a spell for big wins in this witchy slot game, which boasts 5×4 reels and 40 paylines.

Ghost Pirates
Set sail with a crew of ghostly pirates in this eerie slot with 5 reels and 243 ways to win.

Witchcraft Academy
Unearth the secrets of magic in this spellbinding slot with 5×4 reels and 20 paylines.

Charms and Witches
Dive into a world of enchantment in this Halloween-themed slot, featuring 5×3 reels and 25 paylines. You can enjoy this magical game with special features like Wild, Scatter, and Free Spins.

Ghostbusters Triple Slime
Join the iconic Ghostbusters in this spooky slot adventure, featuring 5×3 reels and 720 ways to win. Look for it at selected NJ casinos.
Whether you're seeking the thrill of the unknown or the comfort of the familiar, these Halloween-themed games offer an array of options to satisfy your gaming cravings. You can explore nearly all of these online slots at PokerStars Casino, Stardust Casino, BetRivers Casino, Caesars Palace Casino, and Unibet Casino, which we will later address in detail. Still, bear in mind that none of them support the Ghost Pirates slot. Now, get ready to explore these spine-tingling slots at the best NJ online casinos and immerse yourself in the Halloween spirit like never before.
Most Common Types Of Halloween Casino Promotions
During the Halloween season, New Jersey online casinos go all out to entice players with a wide array of promotions. These promotions offer more than just treats; they provide an opportunity to elevate your gaming experience and potentially win big. Let's take a closer look at some of the most common Halloween casino promotions you're likely to encounter:
Free Spins for Halloween Games
Many casinos offer free spins on Halloween Casino games, allowing you to enjoy spooky spins on the house. It's a perfect way to get a taste of the eerie action without dipping into your own bankroll.
Halloween-special Welcome Bonuses
Some casinos roll out special welcome bonuses tailored to the Halloween season. These can include bonus funds, free spins, or a combination of both, ensuring that your Halloween gaming experience starts on the right note.
No Deposit Bonuses
The festive season often sees the emergence of no-deposit bonuses, giving you a chance to win real money without risking your own. It's like finding hidden treasure in a haunted forest – an unexpected and delightful surprise.
Halloween-themed Slots Tournaments
Engage in thrilling competitions on Halloween-themed slots, where you can win prizes, show off your skills, and experience the adrenaline rush of competing against other players. It's an exciting way to test your luck and see if you have what it takes to conquer the Halloween leaderboard.
Available Bonuses to Use On Halloween Casino Slots
Now, let's delve into the details of some of the best Halloween-themed casino bonuses available in New Jersey. These bonuses are your passport to a world of gaming excitement where ghosts, ghouls, and big wins await. Here are the spookiest bonuses you can claim if you access the following NJ casinos:
Caesars Palace Casino Bonus
Release the Halloween spirit with a chilling bonus from Caesars Palace Casino NJ. By using the promo code 'TOP10LAUNCH', you'll unlock a generous Caesars bonus that can be used specifically on Halloween slots. Sink your teeth into the eerie action and hunt down those elusive wins.
$10 Sign-up Bonus: As a new player, kickstart your Halloween gaming with a $10 registration bonus.
100% Deposit Match up to $1,000: Your first deposit of at least $10 gets doubled, up to a maximum bonus of $1,000.
2,500 Bonus Reward Credits: Wager $25 or more on casino games in your first 7 days after registration and earn 2,500 Bonus Reward Credits. . . .
Unibet Casino Bonus
Get ready for spine-tingling action with Unibet Casino NJ's Halloween bonus. Enjoy a 50% Deposit Match up to $1000, giving your Halloween gaming sessions a significant boost. With this Unibet Casino bonus, you can explore the spooky slots and chase after the biggest prizes of the season. . . .
BetRivers Casino Bonus
BetRivers Casino NJ is offering a fantastic promotion with the code "CASINOBACK." When you embark on your first 24-hour casino play session, you'll receive a $500 protection bet. This means that the casino will provide you with loss coverage of up to $500, ensuring that your Halloween gaming remains a thrilling adventure rather than a frightful ordeal.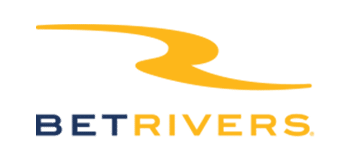 . . .
Stardust Casino Bonus
If you're looking for promotions that aren't just fleeting tricks but treats you can enjoy throughout your Halloween gaming session, Stardust Casino has got you covered. So why limit the thrills to just one night? With permanent Stardust Casino promotions, you can delve into the spooky spirit of Halloween-themed slots or table games and reap rewards that are far from being mere illusions.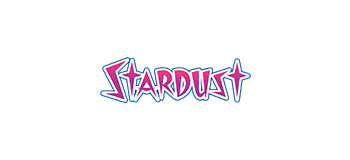 Firstly, you can use the Stardust Casino no deposit bonus, to get a better hang of these Halloween Casino games. The catch is that you will be playing for free and honing your skills.
. . .
Similarly, if you want to get some real money out of the casino Halloween promotions, you can take advantage of the Stardust sign up bonus. You can get up to $500 bonus money to spend on the multitude of Halloween Casino games. But the best part is that you can stretch your gaming sessions and thereby increase your chances of hitting that coveted jackpot or gathering more winnings over time.
. . .
PokerStars Casino Bonus
PokerStars Casino NJ is brewing up something special for you with a $600 match deposit bonus. It's the perfect way to test your skills, challenge your luck, and see if you can conquer the Halloween tables. This tantalizing offer gives you ample room to explore their diverse selection of Halloween-themed games. From poker tournaments with eerie twists to seasonal slots that'll send shivers down your spine. With $600 in bonus money, you're set to make this Halloween not just thrilling, but potentially very rewarding.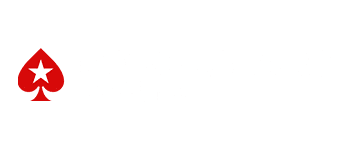 . . .
Why You Should Claim Casino Halloween Promotions
As the ghosts and ghouls come out to play, claiming Halloween casino promotions offer more than just treats. It actually provides an unforgettable gaming experience. Here's why you should dive into the Halloween fun with both feet:
Exclusive Offers
Casino Halloween promotions often come with exclusive bonuses and rewards that you won't find at other times of the year. It's your chance to access special perks and maximize your Halloween gaming.
Immersive Gameplay
Halloween casino games are designed to immerse you in the eerie ambiance of the season, offering a unique and thrilling gaming experience that you won't find at any other time of the year. It's like stepping into a haunted mansion filled with surprises around every corner.
Halloween-Themed Games
These promotions give you the perfect opportunity to discover and enjoy the latest Halloween-themed slots. With an array of titles to choose from, you'll never run out of spooky options.
Increased Engagement
The festive season brings heightened competition and excitement, making it the perfect time to engage with casinos and win big. With more players participating in Halloween-themed promotions, you'll feel the adrenaline rush of competing against others and the thrill of seeing your name on the leaderboard.
In conclusion, New Jersey's Halloween casino promotions are a fantastic way to celebrate the season while enjoying thrilling gameplay and the chance to win big. At Jersey Casinos, we recommend these top promotions to enhance your Halloween experience. So, put on your costume, claim your bonuses, and let the Halloween festivities begin. Remember to practice responsible gambling and have a spooktacular time! Your journey into the world of Halloween casino gaming awaits – are you ready to embrace the unknown and seize your share of the Halloween treasures?